Canada names mixed doubles team for Curling World Cup second leg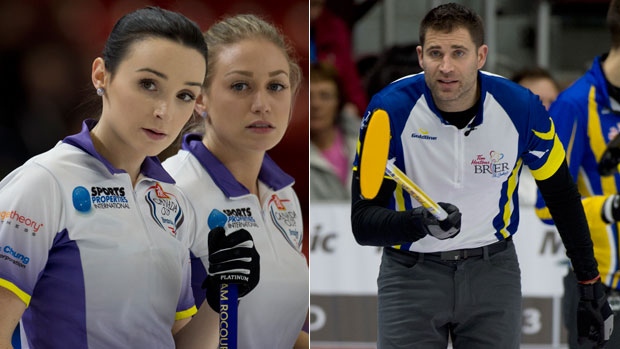 Canada has named its full team for the second leg of the Curling World Cup, slated to run Dec 5-9 in Omaha, Nebraska.
Curling Canada already revealed in the summer they would be sending Team Tracy Fleury and Team Jason Gunnlaugson, both from Winnipeg, to Omaha and announced on Tuesday that John Morris and Taylor McDonald would be their mixed doubles pairing.
Morris, who is taking a step back from traditional curling this season, won the very first mixed doubles gold medal with partner Kaitlyn Lawes at the Olympics in South Korea last winter. Lawes won't join Morris in Omaha as she'll be playing with Team Jennifer Jones at the Canada Cup in Estevan, Saskatchewan that week.
McDonald, 25, joined Team Allison Flaxey this season after a long run with Kelsey Rocque, highlighted by a 2014 world junior championship.
This summer, Fleury took over the 2018 Scotties finalist squad that was previously skipped by Kerri Einarson while Gunnlaugson added Denni Neufeld, formerly of Team Mike McEwen, to play second this season.
Canada is coming off a sweep at the first leg of the Curling World Cup in September as Kevin Koe, Rachel Homan and the mixed doubles tandem of Laura Walker and Kirk Muyres each captured gold.