Canada's moment to exact some revenge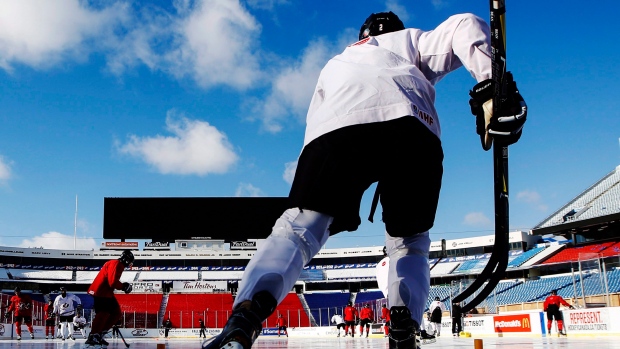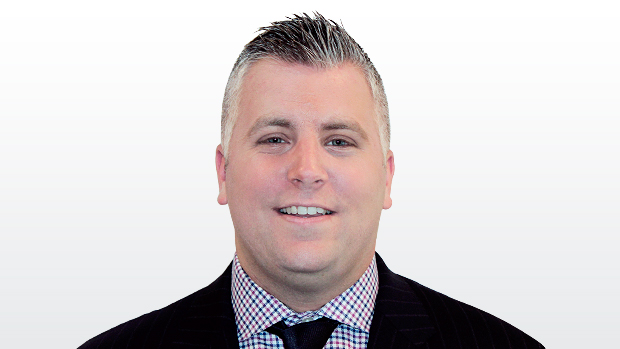 ORCHARD PARK, N.Y. — Coming off a shocking upset at the hands of Slovakia, Team USA coach Bob Motzko didn't lose sleep worrying how to find motivation for a pre-game speech. Nothing needed to be said, anyway. It's Canada.
"You walk in the locker room, there's a little different feel, it's amped up," Motzko said. "That's what rivalries are all about, there's a little juice in the air. You can just feel it on those."
The juice still flows for this core of Team Canada, but it's different. The emotion is still raw. That night in Montreal ended in tears.
"I don't know if anyone's over it yet," defenceman Jake Bean said. "It's kind of something that's just in the back of your mind."
Coach Dominique Ducharme admitted he rewatched parts of last year's gut-wrenching gold-medal shootout loss to Team USA, but he could only stomach bits of it.
"I just pause it when I get to the shootout," Ducharme said.
Seven players, plus Ducharme, have waited a year for this moment to exact revenge. For most of them, it wouldn't just be payback for last year's heartbreak, but two years of pent-up frustration.
Team Canada has lost an unprecedented three straight World Junior Hockey Championship contests to their southern neighbours. For four players, it is five in a row including summer showcase games. They have been outscored 12-7 in tournament play and they will face an angry American squad coming off an embarrassing loss.
"To have that in the back of your mind, you don't forget what happened last year," captain Dillon Dube said. "This is a huge game for us, even though it is outdoors."
It's just that what may be Canada's only crack at the United States will come in an environment the World Junior level has never experienced. It will be in the bitter cold, and maybe snow, in front of more than 40,000 fans at Buffalo's New Era Field.
Coverage begins at 2 p.m. ET Friday on TSN 1/3/4/5 and 4K.
In a round-robin format, the stakes are higher than an NHL regular season outdoor game. A Team Canada win could put Team USA in perilous standing heading into their final preliminary matchup against Finland on Sunday.
Combine that drama with the scrambly nature of outdoor games, Buffalo's unpredictable lake-effect weather and emotional teenagers and it becomes appointment television.
"I'm just shaking thinking about the game (Friday)," Dube said after Canada's practice in the elements. "Walking out there when we first got to the rink today, I just got shivers. I've never really had that feeling before where I just got excitement and I didn't really know what to do with myself."
Ducharme has tried his best to keep most of the emotion out of it. But if properly regulating that was a challenge for Tuesday's tournament opener, as Ducharme said earlier this week, it will be a tall order outside against Team USA.
"It's our job to stay in the moment and play that game," Ducharme said. "I think our guys are mature enough to understand the meaning of the game, why we came here, the process and the way to handle it."
Ducharme reminded that no matter what, Friday's winner will not have earned anything other than a leg up in the preliminary standings.
"It's not a do-or-die situation," Ducharme said. "We know it's an important game. The main goal every time you wear that jersey is to win. But we want to focus on ourselves before the result."
Dube said the outdoor environment means "it's not going to be a normal style hockey game where you find out which team is better than one another."
But that doesn't mean Team Canada won't try to send a message.
"It's probably one of the biggest rivalries in sports," goaltender Carter Hart said. "The USA and Canada are the two biggest hockey powers in the world, so any time they're meeting – it's a pretty big rivalry. We're pretty excited."
Contact Frank Seravalli on Twitter: @frank_seravalli