Canada to start Fucale in goal for Finland game on Monday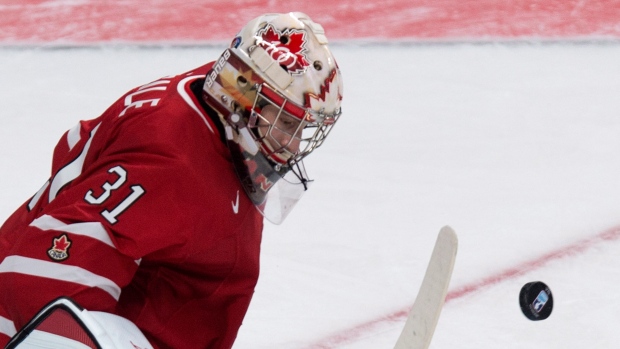 Team Canada is going back to Zach Fucale for their tilt with Finland on Monday night in Montreal.
Fucale recorded a shutout in Canada's opener of the World Junior Championship, stopping all 12 shots in an 8-0 win over Slovakia on Boxing Day.
Head coach Benoit Groulx's decision to go with Fucale again was made tougher after Eric Comrie put together a shutout of his own in Saturday night's 4-0 victory over the Germans.
"When you go into a tournament, you want to see how they play, how they react, and if one goalie is going to separate himself from the other one," said Groulx after Canada's win Saturday. "Obviously, both of them have been very good."
After facing the defending champion Finns, Canada will play the United States on New Year's Eve to wrap up the round robin.