Canadian teams closing in on chance at Matthews
All seven Canadian teams are now lumped in the standings between 22nd and 30th place, meaning April 16 is likely the biggest date on the Canadian hockey calendar this spring, Frank Seravalli writes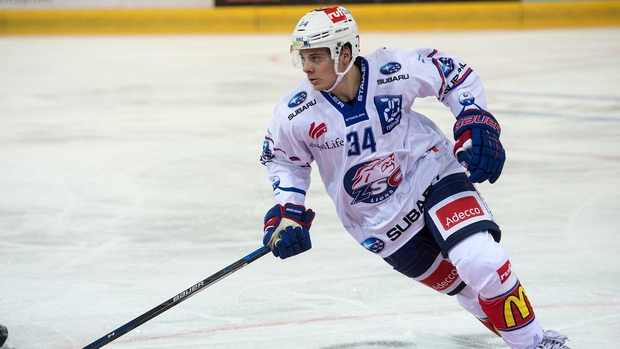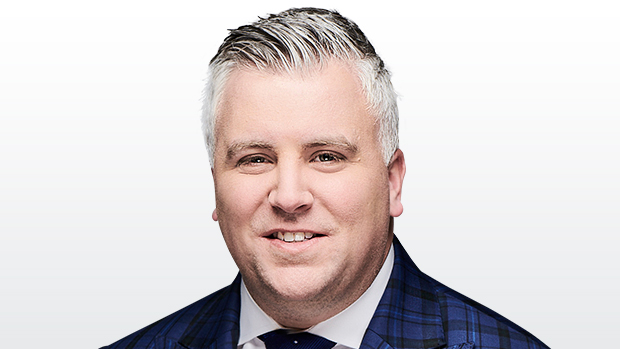 Two months away from Draft Lottery night, the plunge for Auston Matthews is officially on after the Maple Leafs got tattooed by the Blackhawks on Monday, giving up seven goals.
Mike Babcock said there would be pain. Tattoos are painful.
The Maple Leafs have the fewest points in the NHL. They traded away captain Dion Phaneuf last week. The roster they iced over the weekend cost less on the salary cap ($35.6 million) than their band of 10 players on injured reserved ($36.3 million).
All seven Canadian teams are now lumped in the standings between 22nd and 30th place. That means Canada has a combined 67 per cent chance of landing June's first-overall pick and the right to pick from The Big Three of Matthews, Patrik Laine and Jesse Puljujarvi.
In other words, April 16th is poised to be the biggest date on the Canadian hockey calendar this spring, all eyes focused on ping pong balls to pick a kid from Scottsdale, Ariz.
Former NHL coach Marc Crawford, now Matthews' coach in Zurich, said he doesn't see any way Matthews isn't the No. 1 pick. According to TSN Hockey Insider Bob McKenzie, 10 out of 10 scouts polled for his Mid-Season Draft Ranking listed Matthews as No. 1 on their board, but half said Laine could challenge him over the last few months leading up to the big day in Buffalo.
"I've been around a long time," Crawford told TSN 1040 Radio in Vancouver last week. "I've coached a lot of these star players at a young age — whether it's Daniel and Henrik (Sedin) at 19 or it's Jamie Benn, who I had at 19, or it's Anze Kopitar who I also had at 19. This kid is better than those guys were, and he's 18."
Matthews may already be the Swiss National League A's best player. He has 38 points in 31 games, second in the league in points-per-game with 1.23. He is tied for second in goals with 23, despite playing as many as 15 fewer games this season due to injury and the World Junior Championship.
"I would say he is definitely a top-five player in the NLA at 18," Chad Kolarik said Tuesday, a former New York Ranger who now plays for Matthews' rival in Kloten. "He is the most NHL-ready player in this league. He's 100 per cent ready physically, mature beyond his years, and he has all-world talent. He's a dominant player in this league."
Crawford said Columbus Blue Jackets president of hockey operations John Davidson recently spent a week in Zurich with the ZSC Lions, scouting and watching Matthews in both practice and games.
"In talking with John, he's just like 'Wow, this kid is amazing,'" Crawford said.
Since leading Team USA to a bronze medal at the World Juniors in Helsinki last month, Matthews has collected nine goals and four assists for 13 points. His 11-game point streak was snapped on Tuesday night in a loss to Kloten, despite eight shots on goal.
"Players are usually the best judge. We've had a lot of players who played in the NHL and they're just amazed by him," Crawford said. "I was listening to our players on the bench the other day as they watched him coming through the neutral zone. He carries his speed so well, he uses his feet and his brain [speed] is just so high. They used a phrase that he's 'using a high-speed computer' when everyone else is using a Commodore 64."
The Commodore 64, a popular early home computer, was discontinued in April 1994, more than three years before Matthews was born. Only the Lions' older players would understand.
"He's exactly what you want in a No. 1 centre," Crawford said. "He's big, he's quick, he can score, he makes plays, he's got good vision, he plays decent on the defensive side of the ice and he wants to be on the ice when the game is being held in the balance. For me, that's the whole package."
Click on NHLLotterySimulator.com and it's easy to see the likelihood of three Canadian teams populating the top three spots in June's draft. That probability could rise if the 28th-place Blue Jackets go on another late-season run.
Under the NHL's new draft lottery procedure for 2016, the odds will be recalculated for the second and third picks, each having a separate "lottery" to determine the winners of those draft slots. The team with the fewest points is no longer guaranteed, at worst, the second overall pick. They could fall as low as fourth.
There is nearly a one-in-four shot that three Canadian-based teams will sweep the lottery based on Tuesday's standings, according to Twitter user @SirEarl, who reviewed all 2,184 possible permutations.
According to NHLLotterySimulator.com's proprietor, Rob Zaenglein, approximately 75 per cent of the site's traffic has been Canadian. That number is bound to grow in the next two months.




Frank Seravalli can be reached at frank.seravalli@bellmedia.ca