Canadian Wickens clinches IndyCar Rookie of the Year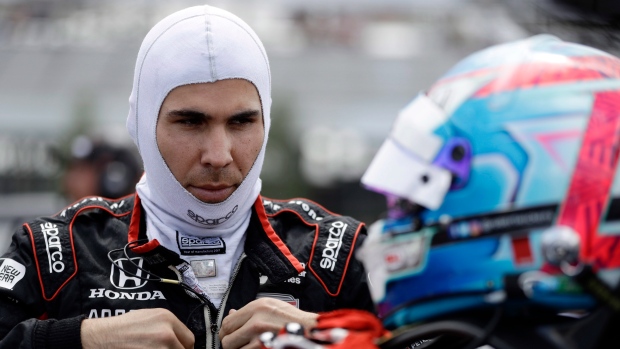 Canadian Robert Wickens has clinched the 2018 IndyCar Series Rookie of the Year award, despite being forced to miss the last three races of the season after crashing at Pocono Raceway on August 19th.
In 14 races, the 29-year-old earned seven top-five finishes and finished ninth at the 102nd Indianapolis 500 in May.
Wickens' best finish was a second-place result at the Phoenix Grand Prix.
Schmidt Peterson Motorsports co-owners Sam Schmidt and Ric Peterson released a statement on behalf of Wickens, who is still recovering in hospital from his accident.
"When Robert joined this team, we had the highest expectations set for him to achieve," the statement read. "Having Robert clinch the Sunoco Rookie of the Year with one race left on the 2018 calendar after missing the last three races, it's just a testament to how hard he's worked this season to set him up for a strong finish. The dedication, effort and energy he puts into his race craft, working with the team and his teammates, and all the above-and-beyond work he's put in with our partners and the fans, we couldn't ask for a better addition."
"We are proud of all that Robert has achieved this season, and we look forward to welcoming him back upon his full recovery. The No. 6 entry will be there waiting for him whenever he's ready."
Wickens has led 187 laps this season, fifth most among IndyCar drivers.