Canadians highlight UFC 215 prelims on TSN2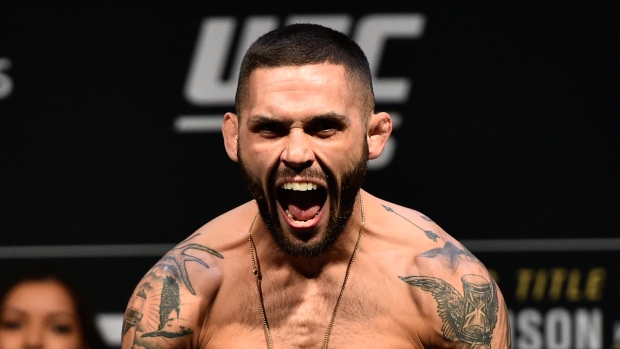 Before the women's bantamweight title is decided in the main event of UFC 215 in Edmonton's Rogers Place, Mitch Clarke will try to ignite the crowd, Gavin Tucker will put his undefeated record on the line and Sarah Moras will make her long awaited return to action, on the prelims LIVE on TSN2 at 8pm et/6pm mt.
Tucker will put his unblemished record on the line against Rick Glenn in a featherweight bout.
The 31-year-old Canadian made his promotional debut in his last fight, a crowd pleasing, unanimous decision victory over Sam Sicilia at Fight Night Halifax, that ran his MMA record to 10-0.
"I was pleased with the way some of the exchanges went," Tucker told TSN.ca about his UFC debut victory. "I would of course have liked to get the finish and I'm not going to let that slip away from me this time."
Tucker will be looking for a stoppage against Glenn, a 28-year-old from Marshalltown, Iowa, who defeated Phillipe Nover at UFC 208 in February the last time he was in the Octagon, improving to 19-4-1.
The Canadian is expecting a much different look than his last fight, but an adjustment that he has both trained and prepared for in his camp.
"Everything is different, you went from a stockier rounded puncher with a big right hand that throws from the hip, to a guy that is very durable, presses forward without any fear of consequences and really lets a big left hand and left kick go," said Tucker.
"The range is obviously going to be quite different, things are going to look quite different but I feel well prepared for it. I've covered every possible avenue and watched every fight and I'm hoping for the same outcome."
A lot of the work between fights has been spent on improving skills and to do that, Tucker has trained with fighters from many disciplines, all over the world.
"I've definitely upgraded my boxing and I've upgraded my wrestling," said Tucker. "I've been getting good work in with guys from Thailand all the way back to here in Montreal. I've put the work in, got tips, asked the right questions and stayed humble, hopefully it gives me the right outcome."
For the St. Anthony, Newfoundland and Labrador fighter, fighting in Edmonton is going to feel like fighting at home, because he expects to be surrounded by many familiar faces.
"Edmonton is home to a lot of Newfoundlanders a lot of guys live and work in Edmonton, so I'm expecting the room to be very warm and welcoming in my favour," said Tucker. "We are looking to excite that town and give everyone what they want and everyone is going to have a nice celebration afterward."
--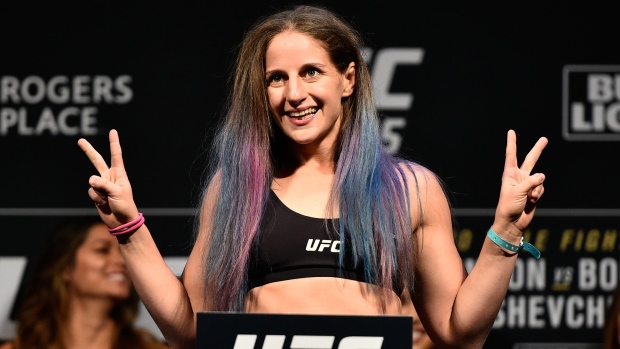 Taking the long road back to the Octagon, Sarah Moras finally returns at UFC 215 when she faces Ashlee Evans-Smith in the first of two women's bantamweight prelim fights.
Moras has not fought since a unanimous decision loss to Jessica Andrade at Fight Night San Diego in July of 2015.
Injuries, specifically a hand ailment and a broken nose have hampered her return, as well as the financial constraints that coming along with training to compete at the highest level of MMA.
"I'm feeling good now, I've been feeling good for a while, just getting in better and better shape and making my skill sharper and I'm really looking forward to it," Moras told TSN.ca
With the physical part settled, the 29-year-old had to figure out how she was going to pay to get herself back to fighting level and decided to take the unconventional route of crowdsourcing the funds for her training, a solution that turned out to be mostly positive.
"My last camp I got injured at the end of it and I was out a bunch of money because I put it all into the fight camp and was expecting to get some of it back with the fight and then I didn't end up fighting and I was pretty screwed," Moras said. "
"I had to work a lot of overtime at work to make up for that and I didn't want to go through that again, I didn't want to have that financial stress so I decided to start a GoFundMe. The response was great, it was really nice having the support of everyone and I know a lot more people are going to be cheering me because of it and maybe some not cheering for me, but you've got to take the good with the bad."
In Evans-Smith, Moras will have a tough battle with a fighter coming in off a unanimous decision loss to Ketlen Vieira in April. The Canadian believes that her opponent will see a different fighter than ever before on the other side of the cage.
"My last few fights I didn't feel like I was myself in them, a was injured and worn out and she's going to see a whole different side of me in this fight," Moras said. "I don't think she's expecting what's coming for her."
With family in Edmonton there is going to be even more motivation for a good performance from Moras and she hopes, with luck, the chance to perform in front of the Canadian fans an additional time before the end of the year.
"My little sister lives in Edmonton so it's even more exciting that I get to see her and fight in Canada. I heard there's a Winnipeg card (December 16th) and it would be nice to fight in Canada again, so I'd like to get back in there as quick as possible after this fight, but we'll see how it goes."
--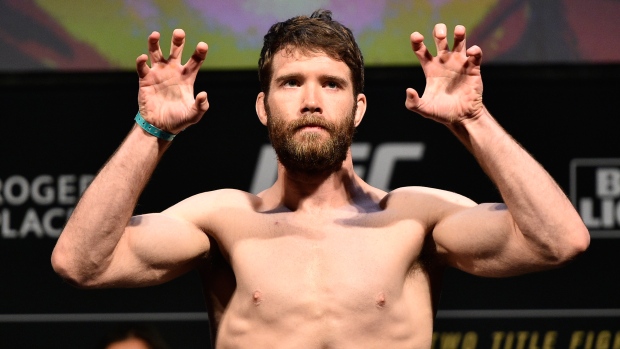 Mitch Clarke will kick off the prelims on TSN2 against American Alex White, coming in off two losses suffered to Michael Chiesa at Fight Night Fairfax in April of 2015 and Joe Duffy at Fight Night Las Vegas in July of 2016.
In the loss to Duffy, a 25-second submission setback, Clarke suffered tears to his posterior cruciate ligament and lateral collateral ligament during the fight, leading to the quick loss.
The road back has been a difficult one, but the 31-year-old is finally ready to compete in the UFC once again, even testing himself in another competition to make sure everything was sound physically.
"I took a grappling competition which tested me against a Brazilian Jiu Jitsu black belt and I ended up winning handily so I'm confident in me, I'm confident in my body and I'm confident in my style," Clarke told TSN.ca.
In White, the Canadian will face a 6-foot tall fighter that is also coming in off a loss, unanimous decision to Tony Martin in January and one that he sees a little of himself in as far as compete level is concerned.
"He's a taller guy, he's a southpaw, he's gritty, he's well rounded too, although he likes to stand and bang, he's kind of like the southpaw tall version of me," said Clarke.
"He's going to try to keep me pressured and trick me into slugging with him, so the big thing is to not get caught in that and keep my game plan going and put him on his back and do my thing. I plan on coming out with the win this time."
The Saskatoon born fighter that competes out of Edmonton plans to put on a show in front of the home fans and get things going for the Canadians that will follow him into the Octagon.
"I feel like this card is stacked, there are athletes from all over the world top to bottom and a lot of Canadians I think it's a great opportunity in a brand new arena," said Clarke. "I'm really looking forward to being able to fight in there and set the tone. The big things are to have fun and steal the show early on."