Canadiens chart way forward at centre with Pacioretty trade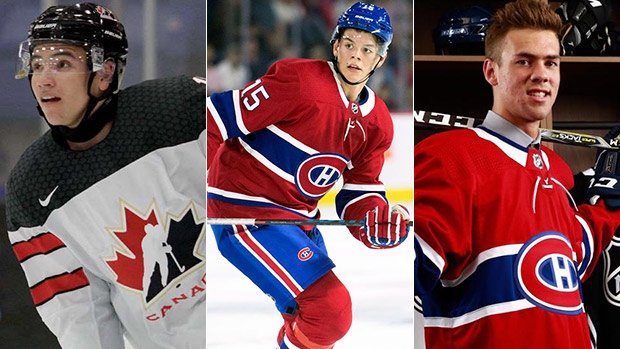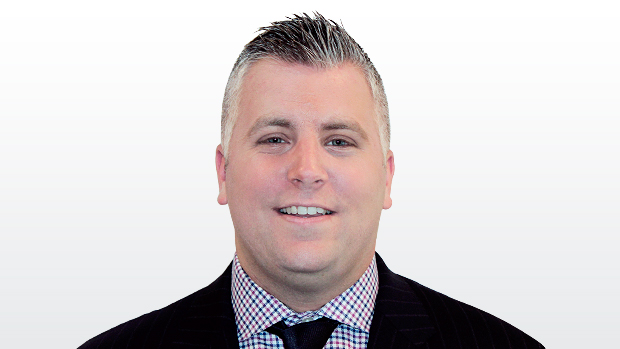 No need to get the popcorn ready.
It will be a drama-free training camp for the Montréal Canadiens. Imagine that.
The Max Pacioretty era ended on Sunday night when the Canadiens shipped their captain to the Vegas Golden Knights in exchange for Nick Suzuki, Tomas Tatar and Columbus' 2019 second-round pick.
The deal brought the curtain down on the nearly year-long soap opera surrounding Pacioretty's future in the bleu, blanc et rouge and gave the Habs a clean break a mere four days before the opening of training camp.
More importantly, GM Marc Bergevin finally charted a path forward for the Canadiens at centre.
With Suzuki, a right-shooting pivot in the fold, the Habs now have Jesperi Kotkaniemi, Suzuki and Ryan Poehling in the pipeline down the middle.
That's a significant summer improvement for a franchise that has searched for a true No. 1 centre since the days of Saku Koivu and Vincent Damphousse.
What's tough to swallow for the Canadiens is that Pacioretty was dealt at the absolute nadir of his of his tenure in Montreal. Pacioretty, 29, averaged 35 goals in each of his last five full seasons and was traded after scoring less than half that many last season (17) amid a career-worst campaign.
That Bergevin was able to land a key centre prospect in exchange for a winger who was clearly unhappy with his situation and due a raise the Canadiens were unwilling to give makes the pill a little bit easier.
Fresh off a trip to the Stanley Cup Final, the Golden Knights patched the holes left by James Neal and David Perron with Pacioretty and Paul Stastny. Vegas also didn't give up their top centre prospect in Cody Glass and were dealing from a position of strength with multiple second-round picks.
Even if Pacioretty does not re-sign, the Knights are well-armed to take another run at hockey's Holy Grail. Preliminary reports indicated that the Golden Knights and Pacioretty's camp engaged in initial contract talks on Sunday, but that no deal was imminent.
Pacioretty said last week that he wouldn't engage in negotiations with the Canadiens or any other team once the regular season begins in October. Whether he holds firm to that now that he's changed teams remains to be seen.
But that isn't the Canadiens' problem now. They weren't going to pay Pacioretty the eight-year term with upwards of $64 million that he was reportedly seeking.
The Habs have washed their hands of that. Just like the Golden Knights washed their hands of Tatar, who was acquired at February's trade deadline from Detroit for first, second and third-round picks. He was a healthy scratch for the majority of the Knights' playoff run.
The Canadiens and Golden Knights each retained approximately 10 per cent of the salaries due to Tatar and Pacioretty, saving Montreal about $500,000 on the cap in 2019-20 and 2020-21.
Tatar, 27, has hit the 20-goal mark in each of the last four seasons and maxed out at 29 goals in 2014-15.
He may help replace a portion of Pacioretty's expected 30-plus goal output, but this deal hinges on Suzuki moving forward. Suzuki is unquestionably the centrepiece.
Suzuki, now 19, was picked 13th overall by the Golden Knights in their inaugural draft in 2017. He drew comparisons from TSN director of scouting Craig Button to Anaheim Ducks all-star Rickard Rakell in his draft year. Suzuki is known for his elite hockey sense, two-way play and versatility.
"Skilled with high sense and he contributes in all situations at a highly consistent rate," Button said of Suzuki during the run up to last year's draft.
Suzuki has netted 107 goals and 127 assists in 192 OHL games for the Owen Sound Attack. The one knock against him has been his skating. Suzuki was one of the final cuts for Team Canada's World Junior Championship roster last December.
As Canadiens camp draws near, there are still questions left unanswered.
Who will carry the torch as captain? Brendan Gallagher and Shea Weber were Pacioretty's alternates last season. The Canadiens are now one of eight teams without a captain, joining the Maple Leafs, Canucks, Golden Knights, Sabres, Rangers, Islanders and Coyotes.
How will Carey Price bounce back after his career-worst season? He is entering the first year of an $84 million pact, the richest-ever for an NHL netminder.
How will the Habs survive without Weber? The Man Mountain will likely be sidelined until December or January after undergoing knee surgery in June. He already missed 55 games with a significant foot injury last season.
For now, though, the answer as to who should be playing centre for the Canadiens for years to come appears to have been answered. That is more than could be said three months ago, the white whale of Bergevin's tenure no longer.
There may be pain this season, but what makes the rebuild of an incredibly proud franchise palatable is that a cohesive plan is finally coming into focus.
Contact Frank Seravalli on Twitter: @frank_seravalli​