Canadiens' Galchenyuk getting comfy at centre between Eller, Semin
When the Montreal Canadiens announced that Alex Galchenyuk will play centre this season, most assumed David Desharnais would be the one moved to left wing.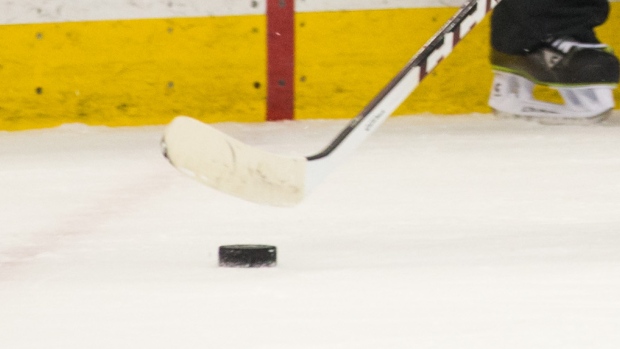 BROSSARD, Que. - When the Montreal Canadiens announced that Alex Galchenyuk will play centre this season, most assumed David Desharnais would be the one moved to left wing.
Not so. It was Lars Eller, the team's dependable third line pivot who has been a centre for nearly all his five seasons in Montreal, who was bumped to the wing on what coach Michel Therrien hopes will be a strong second line with Galchenyuk and new right-winger Alex Semin.
For the 26-year-old Dane, it must have felt like a promotion and a setback at the same time.
"I'm not going to go into what my feelings were at the time," Eller said Thursday. "All I'm going to say is I'm excited to be in this position and I think it can be really good.
"I've played wing before. The majority of time I've played centre but it's not unfamiliar territory for me."
The line that has been lighting it up in training camp scrimmages was scheduled to see its first pre-season action Thursday night against Washington.
The move makes sense all around and, if it works, the Canadiens may end up with a second consistent scoring threat behind the top unit of wingers Max Pacioretty and Brendan Gallagher, with either with veteran Tomas Plekanec or Desharnais.
The Canadiens feel they are getting close to Stanley Cup contention with Hart and Vezina trophy winner Carey Price in goal and a solid defence led by P.K. Subban, Andrei Markov and Jeff Petry.
A weak spot was the attack, where they were 20th in the 30-team NHL in goals scored with 214 and 23rd on the power play at 16.5 per cent last season.
They addressed the power play by putting assistant coach Jean-Jacques Daigneault in charge, with help from new consultant Craig Ramsay, and moving Dan Lacroix to handle penalty killing.
Boosting the attack meant Galchenyuk moving to centre after spending most of his three NHL campaigns on left wing. The 21-year-old drafted third overall in 2012 has the skills to be a top point producer, and now he's been put in the hotseat as centre of one of the top two lines.
"Each day I'm learning the position more," he said. "I'm really focused on it and I'm really enjoying it."
The Canadiens signed Semin to a one-year contract worth US$1.1 million in hope he can rediscover the touch he used to produce 40 goals and 84 points with Washington in 2009-10. The 31-year-old had an awful 2014-15 season with Carolina, scoring just six goals in 57 games, although he was coming off wrist surgery.
"He brings so much skill and he's so dangerous in the offensive zone," said Galchenyuk. "We're trying to make room for him because he'll make sure he's open and ready for the shot.
"We all have skill and we're pretty good skaters, but we still have to go out and compete and not just rely on our skill. Still, it's a pretty exciting line."
All three were first-round draft picks, with Eller going 13th overall to St. Louis in 2007 and Semin 13th overall to the Capitals in 2002.
Eller has never scored more than 16 goals in a season, but he is strong in the corners and on the defensive side. He can also move back to centre should Galchenyuk falter.
"We can all pass and we can all finish," Eller said. "We're all three good skaters. Semin has shown in the past he can shoot. One of his strongest assets is his ability to finish and to do unexpected things that few players can."