Habs sign F Semin to one-year, $1.1M deal
The Montreal Canadiens agreed to a one-year, $1.1 million deal with forward Alexander Semin on Friday. Semin, 31, scored six goals and added 13 assists in 57 games with the Carolina Hurricanes last season. He was bought out by the Hurricanes after the season, with three years and $21 million remaining on his contract.
TSN with files from the Canadian Press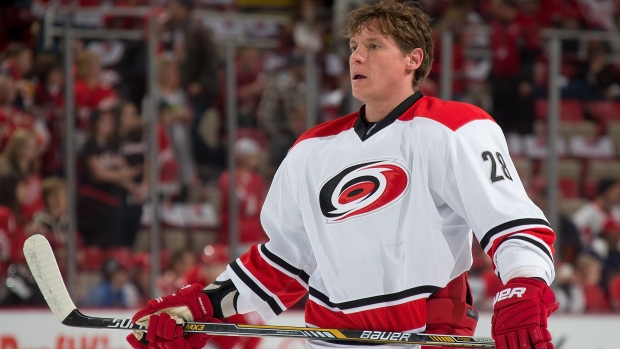 MONTREAL - The Montreal Canadiens signed forward Alexander Semin to a US$1.1 million, one-year contract on Friday.
"Alex is a pure goal scorer with a good shot," Canadiens general manager Marc Bergevin said in a statement. "We believe his addition to our group of forwards will strengthen our offensive production and our power play."
Semin spent the last three seasons with the Carolina Hurricanes. In 57 games last year, Semin scored six goals and 13 assists. He was also a minus-10 rating.
"Last year was a bad season for me," Semin said on a conference call. "I not score no points, I play not well. I try going back to how I can play."
The Hurricanes bought out Semin on July 1. The 31-year-old Russian had three years left on a deal that paid him $7 million annually.
"I think it (was) not good time for me when Carolina buy out for me," Semin said. "But I'm very happy to sign for here."
Semin was a first-round pick of the Washington Capitals in the 2002 NHL draft. He spent seven seasons in Washington and scored 40 goals in 2009-10.
Montreal is another fresh start for Semin. He cited the city as a reason for signing with the Habs.
"I like Montreal," Semin said. "I like this town, I like fans here. It's a good atmosphere and good people and team, good organization. I talked with Marc about the city and team, too. He said it's coming to us and we'll try to win the Stanley Cup."
---
Follow @SWhyno on Twitter