Canucks' Boeser to play out ELC this season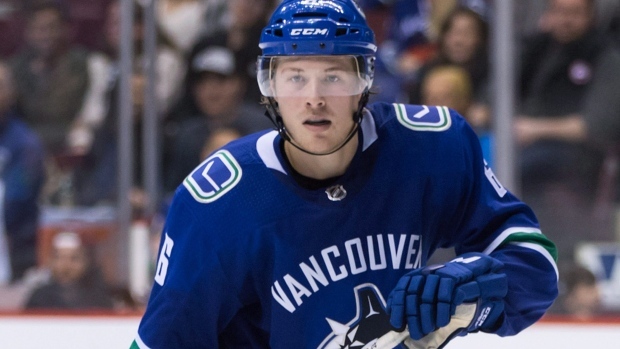 It looks like Brock Boeser will play out his entry-level contract.
General manager Jim Benning addressed the media at the kickoff of training camp on Thursday and discussed the Vancouver Canucks forward's long term plans.
Benning said he's talked to Boeser and he's expressed that he wants to be in Vancouver long term but wants to play out his ELC and negotiate a new long term deal after that.
Boeser is entering the final year of his deal before becoming a restricted free agent next season.
The 21-year old was drafted by the Vancouver Canucks in the first round (No. 23 overall) of the 2015 NHL Entry Draft. Boeser has posted phenomenal numbers for a rookie, totaling 60 points in 71 career games.
The Minnesota native had an outstanding season with Vancouver last year, with 29 goals and 26 assists in 62 games after playing a mere 9 games for the Canucks in 2016-17. He received 'Rookie of the Month' honors in November and December.
In his first NHL All-Star game, Boeser was crowned the winner of the SuperSkills Accuracy competition. He concluded the weekend as the 2018 All-Star Game Tournament MVP.