Canucks' D Juolevi's 2017 playing destination to be sorted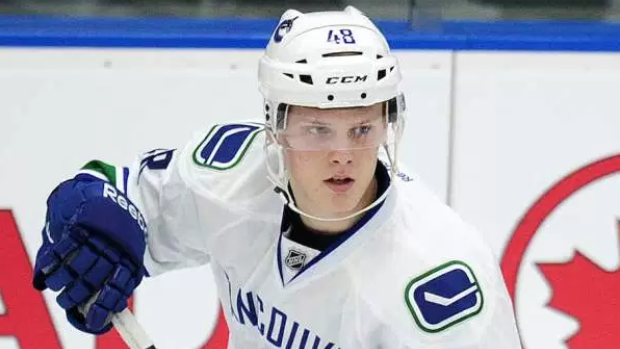 The Vancouver Canucks are in the process of figuring out where 2015 first rounder Olli Juolevi will play this season, according to TSN Hockey Insider Bob McKenzie.
Assigning Juolevi is complicated because of various agreements in place, McKenzie reports.
Juolevi was drafted by the London Knights of the OHL, and the NHL-CHL agreement says the Canucks are obligated to first offer Juolevi to the Knights.
But because Juolevi was by London in the CHL import draft, it is possible the NHL-CHL agreement could be superseded by international rules.
International transfers to CHL must be renewed annually, so door may be open for a player like Juolevi to play in Finland.
Juolevi's immediate future should be sorted out in the next few days, before the Canucks are due to submit their final rosters.
The 19-year-old, who had 10 goals and 32 assists in 58 games with London last year, is not eligible to play in the AHL.