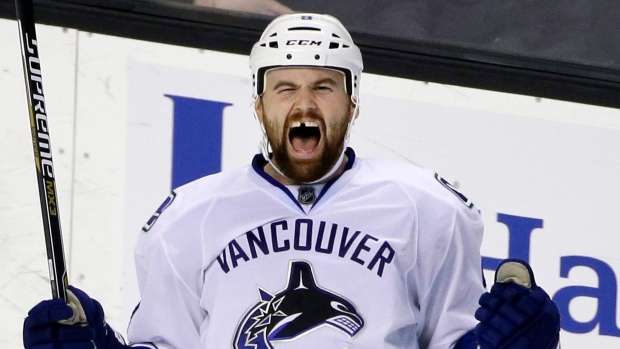 VANCOUVER - The Vancouver Canucks have traded Zack Kassian and a 2016 fifth-round pick to the Montreal Canadiens in exchange for Brandon Prust.
Kassian, 24, has a year left on his contract at a cap hit of US$1.75 million.
Prust, 31, has a year left at a cap hit of $2.5 million.
The six-foot-three Kassian has 35 goals and 31 assists in 198 games with the Canucks and Buffalo Sabres.
It's the second NHL trade for Kassian, who went from Buffalo to Vancouver for Cody Hodgson in 2012.
The Sabres bought out Hodgson after a disappointing season, and the forward signed with the Nashville Predators on Wednesday.
Prust had 15 goals and 30 assists in 172 games since signing with Montreal three summers ago.