Canucks fire head coach Desjardins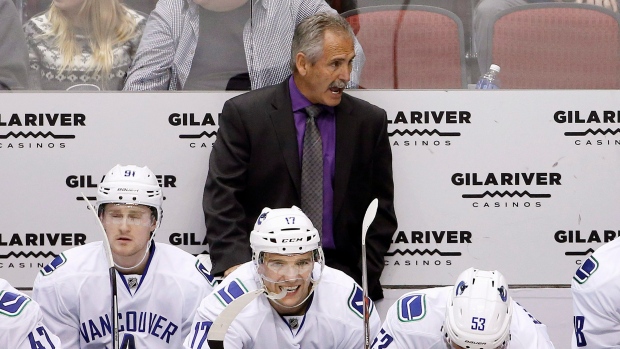 Willie Desjardins has been fired by the Vancouver Canucks.
The 59-year-old just completed in his third season as head coach of the team.
The Canucks ended the year with a 30-43-9 record, finishing seventh in the Pacific Division and 13th in the Western Conference.
Desjardins joined the Canucks prior to the 2014-15 season, replacing John Tortorella. The Canucks reached the playoffs in his first season after completing the regular season with a 48-29-5 record. They were eliminated the first round of the postseason.
The team regressed last season, finishing the year with a 31-38-13 record.
Desjardins joined the Canucks after two seasons as head coach of the AHL's Texas Stars, with whom he won the Calder Cup in 2013.