Caps D Alzner to miss third straight game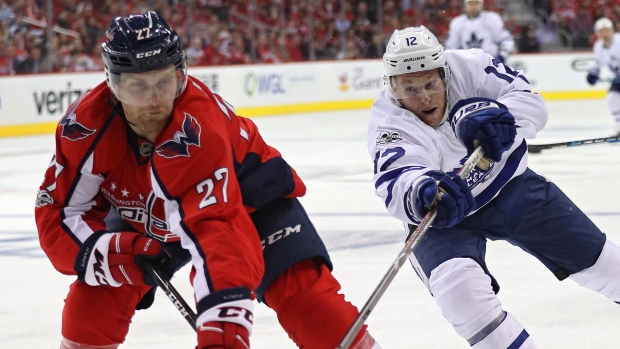 Veteran defenceman Karl Alzner will miss a third consecutive game Friday night with an upper-body injury as the Washington Capitals host the Toronto Maple Leafs in a crucial Game 5.
Alzner skated with his team Friday morning. It was the first skate for the 28-year-old since suffering his injury which has caused him to miss the last two games of this series.
Alzner did not talk to the media following the morning skate.
The Canadian scored three goals and added 10 assists over 82 games with the Caps in 2016-17, his ninth season with club.
Washington called up forward Chandler Stephenson from the American Hockey League earlier in the day, but will not likely be in the lineup for Game 5.
The Leafs and Capitals are tied 2-2 in their series.