Cardinals place P Garcia on 15-day DL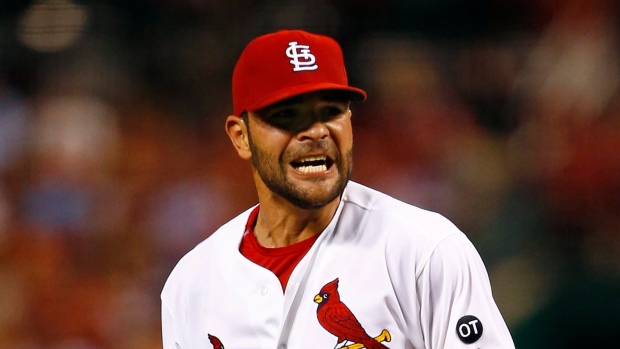 ST. LOUIS - St. Louis left-hander Jaime Garcia has been placed on the 15-day disabled list with a groin strain.
Garcia, who missed his previous scheduled start, suffered the injury running the bases on June 24 at Miami.
Garcia is 3-3 with a 1.69 ERA in seven starts.
Left-hander Tim Cooney has been recalled from Class A Peoria and will start on Tuesday against the Chicago Cubs. He was 6-4 with a 2.74 ERA in 14 starts at Triple-A Memphis.
Garcia threw a side session on Saturday and came back sore.