Cards acquire Goldschmidt from D-Backs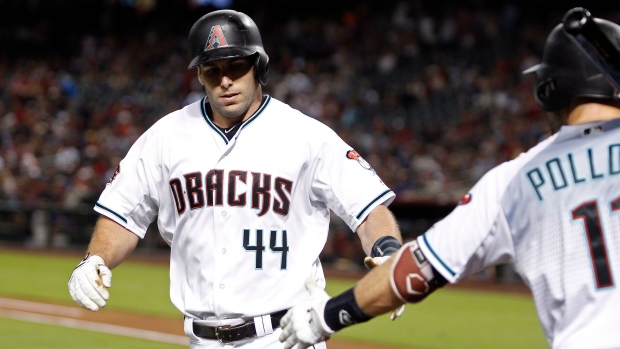 The St. Louis Cardinals have acquired first baseman Paul Goldschmidt from the Arizona Diamondbacks, the team announced Wednesday.
Luke Weaver, Carson Kelly, Andy Young and a Compensation Round B selection in the 2019 MLB Draft are heading back to Arizona.
Goldschmidt hit .290 with 33 home runs last season for the Diamondbacks. He has spent the last eight seasons with the D-Backs after making his debut in August of 2011. He has had an OPS of at least .800 in each of his last eight seasons.
Goldschmidt will be a free agent at the end of the season.
The package heading back to Arizona is headlined by Weaver, a 25-year-old righty who was very impressive in 2017 but took a step back last season. After going 7-2 with a 3.88 ERA, Weaver followed that up with a record of 7-11 and an ERA of 4.95.
Kelly has struggled immensely in 63 big league games but is still just 24 years of age.