Carlyle says McDavid gets 'white-glove treatment'
The referees are letting Edmonton Oilers superstar Connor McDavid play by a different rulebook, according to Anaheim Ducks head coach Randy Carlyle.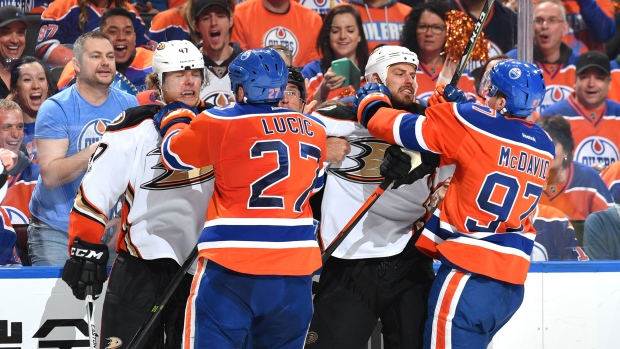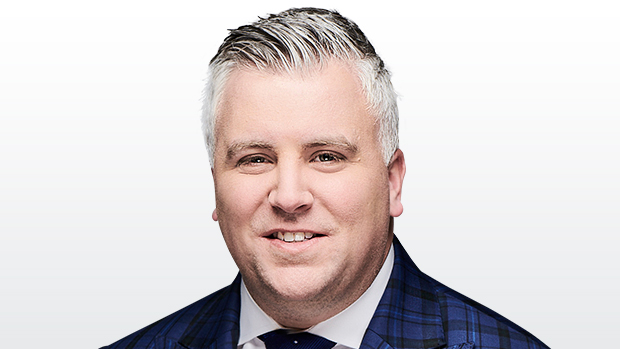 EDMONTON - The referees are letting Edmonton Oilers superstar Connor McDavid play by a different rulebook, according to Anaheim Ducks head coach Randy Carlyle.
Hours after the Penguins announced captain Sidney Crosby was diagnosed with his second concussion of the season, Carlyle alleged McDavid has been receiving preferential treatment from officials against the Ducks.
"To me, it seems like there is somewhat of a white-glove treatment for Mr. McDavid," Carlyle told reporters. "The restrictions on anybody touching him seem to be a little bit higher than normal. It's fact. Simple. We review the tape numerous times.
"He does draw penalties because of his speed. But if you don't get close to him and you're not inside of him, you're going to watch him or you're going to try to impede his progress."
Carlyle spoke Tuesday from Kelowna, B.C., where the Ducks camped out for two days before returning to Edmonton ahead of Wednesday's Game 4.
McDavid, 20, has drawn one penalty in each of the three second-round series games against the Ducks.
But those are his only three penalties drawn in nine Stanley Cup playoff games this spring, representing a significant drop-off in the rate at which he drew penalties compared to the regular season.
McDavid drew a league-high 38 penalties during his 100-point campaign. Winnipeg's Nik Ehlers drew the second most penalties with 31, followed by Boston's David Pastrnak at 25.
McDavid was whistled for six minor penalties, making his plus-32 penalty differential the best in the NHL by a wide margin, according to Corsica Hockey.
McDavid's three penalties drawn aren't even the most on the Oilers; Benoit Pouliot is tied for the team lead with McDavid. New York's Jimmy Vesey and San Jose's Joe Pavelski have both already drawn more – and Pavelski's Sharks were vanquished by the Oilers in the first round.
Carlyle's comments injected a little gamesmanship into this second-round series after McDavid slowly came to life in Games 2 and 3. McDavid scored his first non-empty net, even-strength goal of the playoffs in spectacular fashion in a losing effort on Sunday afternoon. On a day when the cross-check that concussed Crosby went without supplemental discipline, perhaps Carlyle was just attempting to stem the tide on McDavid, who has worked to solve the Ducks' checking puzzle.
Carlyle's Ducks have also been victimized on the penalty kill in the playoffs. The No. 4 penalty-killing team in the regular season is just 19-for-28 (68 per cent) in the playoffs, by far the worst among the teams remaining. In fact, Sunday's Game 3 was the first time the Ducks were perfect on the penalty kill in seven postseason games.
McDavid has three goals and three assists for the Oilers in these playoffs. All three of McDavid's assists came with the man advantage.
McDavid was named a finalist for the Hart Trophy on Monday. Oilers coach Todd McLellan was asked Tuesday if there was a specific moment in the season when he realized McDavid stepped forward in a big way.
"This might sound strange, but I don't think it happened on the ice in my opinion," McLellan said. "It happened the day that he was told he was going to lead this group. He sewed the C on his jersey ... When he accepted that leadership role I think he realized that he was going to have to be at the forefront. He probably knew offensively, but defensively, practice habits, carrying the spirit of the team, answering for the group – I think he's done a real good job."
Contact Frank Seravalli on Twitter: @frank_seravalli