Carroll hints Avril could step away from NFL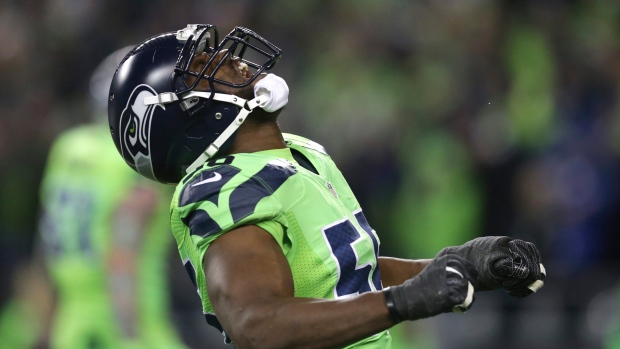 The Seattle Seahawks are being extremely cautious with defensive end Cliff Avril after he suffered a serious neck stinger early in Sunday's game against the Indianapolis Colts.
Avril has already been ruled out of Sunday's game against the Rams and head coach Pete Carroll said the team will be very careful with Avril moving forward. Carroll's comments even hinted about the 31-year-old Avril considering stepping away from the game.
Avril was injured when he attempted to make a diving tackle from behind on Indianapolis quarterback Jacoby Brissett. Avril's chin appeared to be hit by Brissett's foot and his head snapped back. Avril experienced some loss of feeling in his hands and lower arms, but Carroll said the symptoms had subsided by Wednesday.
"We're going very slowly, making sure he talks to all the people he needs to talk to so he knows what he's got and what we need to do with it," Carroll said. "Just take care of him and make sure he's well, and if he wants to come back we'll bring him back. We'll let you know when we know. But right now we don't."
Named to the Pro Bowl in 2016, Avril ranks 10th among active players in sacks in 74 over his 10-year career. He is 31.