Carter out vs Raptors with hip strain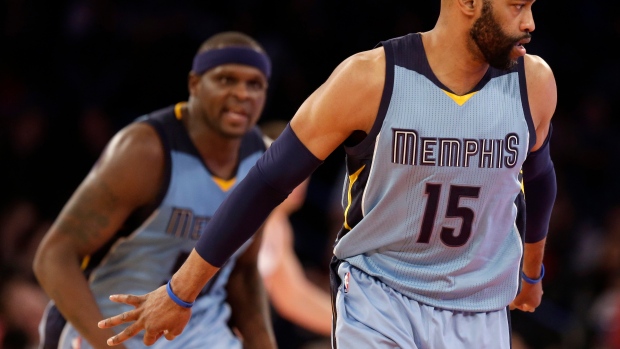 Toronto Raptors fans will not get a chance to cheer or boo Vince Carter tonight.
Carter, whose Memphis Grizzlies are in Toronto to take on the Raptors Wednesday, will miss the game with a hip strain.
Wednesday's matchup is the only game the Grizzlies will play in Toronto this year.
Carter, 40, is averaging a little over nine points a contest coming off the bench in 18 games for the Grizzlies this year.