Cecil, wife finished with social media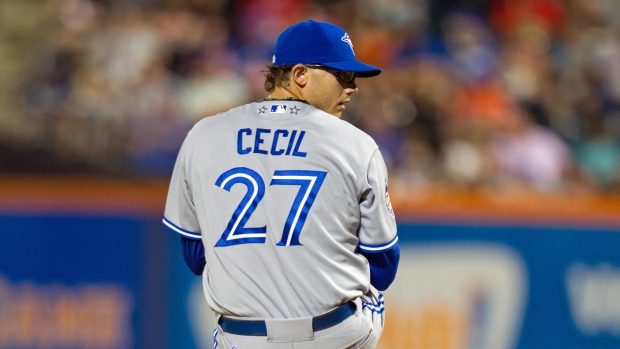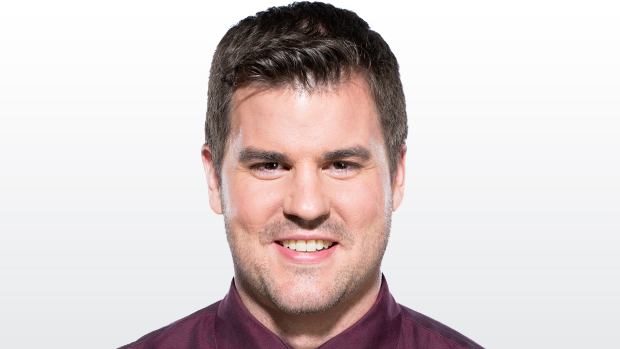 TORONTO – If you can't beat them, ignore them.
That's what Brett Cecil and his wife, Jennifer, have decided to do with the decision to shut down her Twitter account after she received some nasty messages on Friday night and Saturday morning.
"There's no real way to deal with it," Cecil told TSN.ca on Sunday morning. "They're hiding behind a keyboard. You can't go punch the computer and hope that they feel it."
Those tweets came in the wake of Friday's 8-7 loss to the Braves, in which Brett entered in the eighth inning of a 5-5 game. Two home runs later, Atlanta led 8-5 and didn't look back.
"If somebody wants to come down to the bullpen and have a chat with me, I'd be more than happy to tell a security guard to go take a coffee break and, if they want to jump in to the 'pen for a quick chat, be my guest."
Cecil's first rough outing came in the season's second game. He entered in an untenable situation, up by two runs but with the bases loaded and nobody out on a cold, misty and generally miserable night in New York. A wild pitch brought home a run and an intentional walk, a hit batter and a single later, the Jays were trailing 4-3 and Cecil's night was done.
After three solid appearances post-April 8, Friday's struggles were less complicated. Cecil hung a cement-mixer curveball to leadoff hitter Jonny Gomes, who didn't miss the pitch. Four hitters later, with Nick Markakis on first, Cecil left a fastball that was supposed to be down-and-in up and out over the plate. Freddie Freeman made no mistake, hitting a two-run shot to right field.
Cecil said he's done with any chatter that he's "behind" his bullpen mates after an abbreviated spring, the result shoulder inflammation.
"I think the problem Friday night was more mechanical than anything and I went over that with (pitching coach) Pete (Walker) and was able to make quick adjustments to the next day and I had better results," said Cecil.
The mechanical issue Cecil is referring to, he said, occasionally happens when he throws his curveball. Cecil's head tilts back ever so slightly, coming "off the plane" as he called it, which results in his arm dragging behind before he releases the pitch. When this happens, his curveball loses its typical downward snap and flattens out.
He chalked up Friday as nothing more than a bad outing. It happened, move on.
"I don't see it as being as rough as people might think or people might say," said Cecil. "The main thing is I feel good and there's nothing that's seriously contributing to the lack of good results. It's little mechanical things."
Through the season's first two weeks, Cecil's fastball has averaged 90.2 miles per hour. This continues a trend; his velocity was down upon his return from his shoulder injury late in spring.
Last year, Cecil averaged 92.3 miles per hour with his fastball.
Cecil scoffs at the notion he's suffering a repeat of the 2011 season, when he lost the better part of two miles per hour off his fastball, which contributed to the derailing of his career as a starter.
"Can I get a few ticks? Yeah, for sure, but I think for the most part I'm good where I'm at," said Cecil. "Usually, for some pitchers, their max stuff doesn't come until late May or June, so I think every year that's kind of how I am. We'll see in May and June, the rest of the season, and if it doesn't I'm fine with that. I have good stuff, I think, and stuff that plays."
Velocity and how it's affected, Cecil said, isn't limited to the health of a pitcher's arm.
"A lot of it has to do with timing," said Cecil. "If your foot comes down a second too early or a second too late, then it throws everything off and that could cost you a mile (per hour) or two on anything. The other part of it is working the kinks off from the winter. For some guys, it comes in their first spring start or first spring appearance, but for some guys arm strength tends to build over the first month of the season."
Cecil said Friday night's appearance kept him awake later that night – not because of the result but because he was angry at his relapse of bad mechanics.
Like he did the night after his poor outing in New York, Cecil bounced back on Saturday with a scoreless inning of work.