Celtics' Bird arrested in 'domestic incident'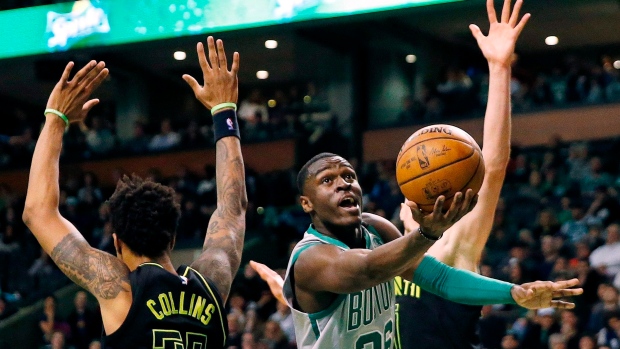 Boston Celtics guard Jabari Bird was arrested late Friday evening in what Boston police are calling a "domestic incident."
Bird, 24, is currently under police supervision at a local hospital.
Bird will be brought on charges of assault and battery 209-A (Boston PD code for domestic violence), strangulation and kidnapping.
The Celtics are aware of the incident and released a statement early on Saturday morning.
"We are aware of the incident involving Jabari Bird and are taking it very seriously," the statement read. "We are actively gathering information and will reserve further comment at this time."
A native of Walnut Creek, CA, Bird was a second-round pick in the 2017 NBA Draft out of Cal. He appeared in 13 games with the Celtics last season, spending the majority of his year with the Maine Red Claws of the G-League.