Celtics' Bradley says the team needs better body language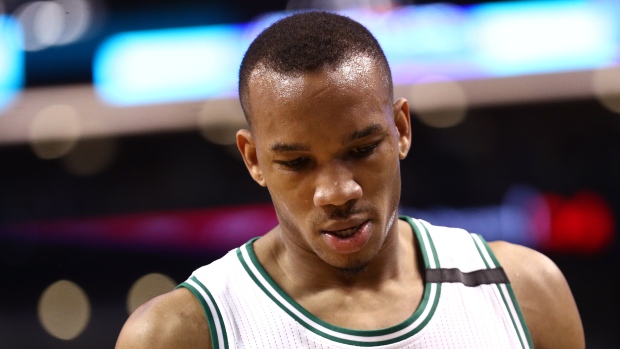 The No. 1 seeded Boston Celtics are in some trouble to say the very least as they find themselves down 2-0 to the eighth seeded Chicago Bulls in their opening round series.
After losing Game 2 on Tuesday night, the second straight on home court, Celtics guard Avery Bradley said the team needs to "stay together" and improve their body language on the court.
"I looked around and a few times in the game, guys were putting their heads down, I think getting down on themsleves," Bradley told ESPN Celtics reporter Chris Forsberg. "But as a team we have to stay together. The other team in is looking at that. They're using that as motivation for themselves."
Avery also mentioned that former Celtics point guard Rajon Rondo (now with the Bulls) noticed the very same thing.
"I could even hear Rondo like 'Yeah, they gave up. They gave up.' But you never can let a team see that. You have to continue to be positive and go out there and play hard no matter what the outcome is," said Avery.
Bradley, 26, averaged 16.3 points, 6.1 rebounds and 2.2 assists over 55 games with Boston this season, his seventh with the club.
Only the 1994 Denver Nuggets, 1999 New York Knicks, 2007 Golden State Warriors, 2011 Memphis Grizzlies and 2012 Philadelphia 76ers were able to take down No. 1 seeds as eight seeds in the history of the NBA.
The series now moves to Chicago for Game 3 Friday night.