Celtics' Irving to seek 2nd opinion on knee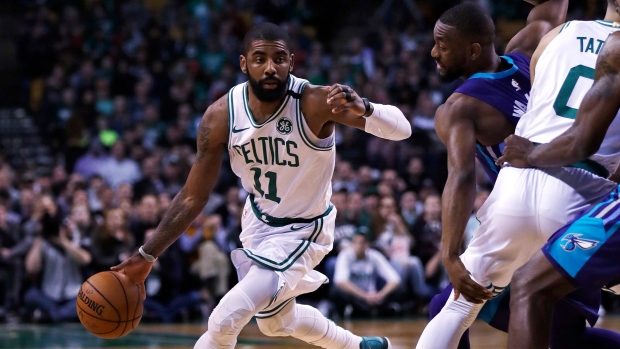 Boston Celtics guard Kyrie Irving will seek a second opinion for his ailing left knee, the team announced Tuesday.
Irving left the Celtics' March 11 game against the Indiana Pacers due to left knee soreness and has not returned to action since.
According to ESPN's Adrian Wojnarowski, Irving's knee has no structural damage. Boston sports reporter Tony Massarotti of 98.5 The Sports Hub, adds that from his understanding of the situation, Irving's knee is flaring up because of screws put inside of it. Massarotti believe that Irving has two options to remedy his pain: either choose to play through it going forward, or he will have to get the screws removed, with the latter option resulting him continuing to be sidelined.
The 25-year-old Irving has appeared in 60 games this season with the Celtics, his first since joining the team in an off-season trade with the Cleveland Cavaliers, and has averaged 24.4 points and 5.1 assists per game.