CFL announces jersey deal with New Era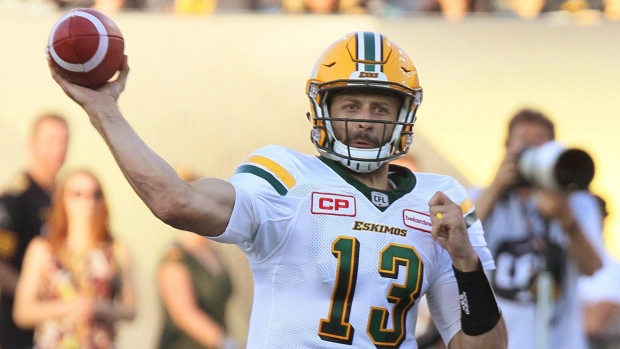 The CFL announced Wednesday apparel company New Era will be the league's new official outfitter starting next season. The deal includes jerseys and sideline gear, as fan gear and headwear, marking the first time New Era will provide jerseys to a professional sports league.
"This is the first time New Era Cap will charge onto the football field providing uniforms and sideline apparel in addition to our line of fan gear and headwear," New Era's Dave Heimburg said in a CFL release. "We're very happy to be taking this bold step to help the CFL put a unique stamp on their apparel and uniforms that excites their growing fanbase."
"The CFL is thrilled to team up with New Era Cap for this ground-breaking partnership," the CFL's Chief Revenue Officer Tyler Mazereeuw said in the release. "They are a forward-thinking global leader in the worlds of sport, music and entertainment and their fashion-focused approach and dedication to best-in-class high performance materials will enhance our ability to connect with fans and elevate our league for years to come."
Adidas has been the league's official outfitter since taking over for Reebok in 2015, but their deal expires at the end of this season.