CFL announces organizational changes, focus on ticketing and analytics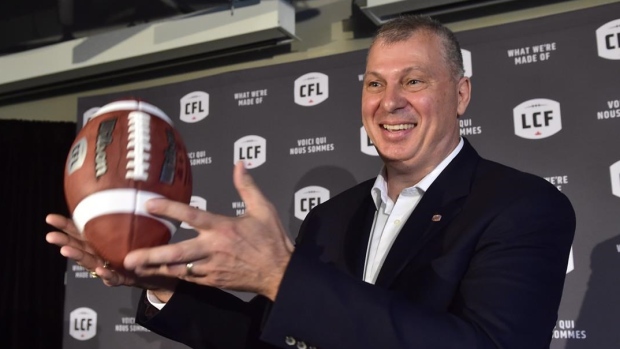 The CFL announced organizational changes Thursday that include dedicating new resources to ticketing and analytics.
CFL commissioner Randy Ambrosie said the league will begin recruiting new talent dedicated to data analytics and ticket sales management.
"Putting fans in seats – and in concourses or other social areas as fans' tastes evolve – is a top priority for our league," Ambrosie said in a league release.
"Truly understanding what works and doesn't work, based not on instinct but on real metrics measured in real time, must be the foundation of any business in this digital age."
The league also announced Thursday a new structure to the league office.
"The CFL exists on two equally vital platforms: football and business. Football is our product, the core of all that we do. Business is our purpose, the thing that drives us," Ambrosie said.
The league's new senior leadership for football team will include Kevin McDonald, Vice-President of Football Operations and Player Safety; Ryan Janzen, Senior Director of Football Operations, and Darren Hackwood, Senior Director, Officiating.
The league's senior leadership for business team will include Greg Dick, Christina Litz, Matt Maychak, Tyler Mazereeuw, and Susan Jones Bouk.