CFL Fantasy: Argos' Wilder busting out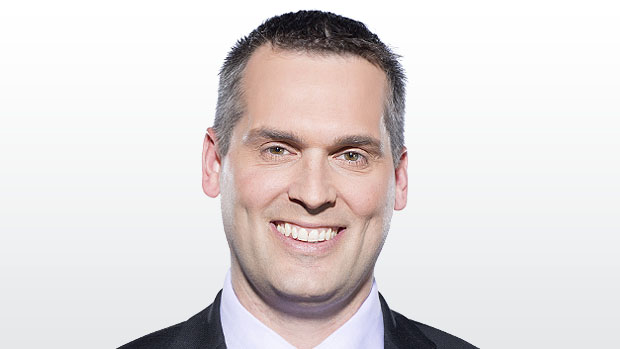 The Toronto Argonauts suddenly have a star, with James Wilder Jr. turning in back-to-back monster games.
Here are the best and worst of CFL Fantasy performances from Week 14:
HEROES
James Wilder Jr., RB, Toronto – It appears that the Argos suddenly have a star in their midst. After a breakout performance last week, Wilder followed up with 218 yards and a touchdown on 17 touches against Montreal. Fantasy Points: 27.8
Jonathon Jennings, QB, B.C. – Consistency has been elusive for Jennings, but he put together a strong game against Hamilton, passing for 345 yards and added a rushing touchdown. Fantasy Points: 23.2
Matt Nichols, QB, Winnipeg – Suddenly one of the most reliable productive quarterbacks in the league, Nichols threw for 319 yards and two touchdowns against Ottawa, giving him a league-leading 24 touchdown passes. Fantasy Points: 20.8
Tyrell Sutton, RB, Montreal – It was a productive week for a lot of running backs, and the Alouettes runner produced 147 yards and a touchdown on 20 touches at Toronto. Fantasy Points: 20.7
Andrew Harris, RB, Winnipeg – The all-purpose ace running back for the Blue Bombers put up 142 yards and a touchdown on 17 touches against Ottawa. Fantasy Points: 19.2
Jeremiah Johnson, RB, B.C. – The second-leading rusher in the league gained 178 yards on 17 touches in a loss to Hamilton. Fantasy Points: 17.8
William Powell, RB, Ottawa – Even in a lopsided loss, Powell rushed for 107 yards and a touchdown on 14 touches in a 29-9 loss at Winnipeg. Fantasy Points: 16.7
Alex Green, RB, Hamilton – With 29 games of NFL experience, the 29-year-old back stepped into the Tiger-Cats lineup and produced 155 yards on 17 touches at B.C. Fantasy Points: 15.5
Timothy Flanders, RB, Winnipeg – Making a difference even as the secondary option in the Blue Bombers' backfield, Flanders gained 83 yards and scored a touchdown on 12 touches against Ottawa. Fantasy Points: 14.3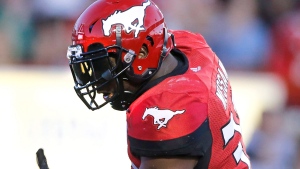 Jerome Messam, RB, Calgary – The league's leading rusher got a heavy workload in Saskatchewan, accumulating 135 yards on 26 touches. Fantasy Points: 13.5
Darvin Adams, WR, Winnipeg – Ottawa couldn't contain Winnipeg's star receiver, as he caught seven passes for 195 yards and a touchdown. Fantasy Points: 25.5
Luke Tasker, WR, Hamilton – The veteran receiver put up seven catches for 96 yards and a touchdown at B.C. Fantasy Points: 15.6
Brandon Banks, WR, Hamilton – Emerging as more of a receiving threat, and less of a return option later in the season, Banks did have six catches for 44 yards and a score. Fantasy Points: 10.4
S.J. Green, SB, Toronto – It was the third time in four weeks that Green put up fewer than 50 yards, he had a modest three catches for 43 yards, but did find the end zone against Montreal. Fantasy Points: 10.3
ZEROES
Kevin Glenn, QB, Saskatchewan – Back from injury, the veteran quarterback struggled against the league's best team, completing 12 of 19 passes for 127 yards and one interception before getting replaced by Brandon Bridge. Fantasy Points: 3.1
Darian Durant, QB, Montreal – Troubles continue for Durant, who passed for 231 yards and threw three interceptions at Toronto. Fantasy Points: 4.3
Duron Carter, WR, Saskatchewan – Gang Green couldn't get the passing game going against Calgary, and Carter managed a single catch for four yards. Fantasy Points: 0.4
Weston Dressler, SB, Winnipeg – A big part of the Blue Bombers offence early in the year, Dressler had two catches for 20 yards against Ottawa, and hasn't put up more than 6.5 fantasy points in a game since Week Four. He suffered an upper-body injury that will likely keep him out for at least a couple of weeks. Fantasy Points: 2.0
INJURIES
Roughriders WR Naaman Roosevelt, who ranks fifth in the league with 929 receiving yards, suffered a concussion against Calgary…Tiger-Cats RB C.J. Gable missed last week's game with a shoulder injury, giving Alex Green a chance to start against the Lions.
Scott Cullen can be reached at scott.cullen@bellmedia.ca