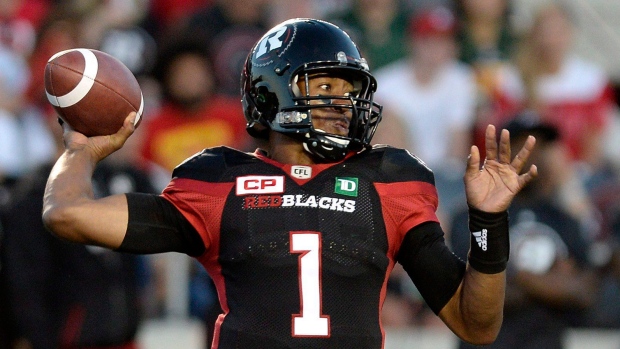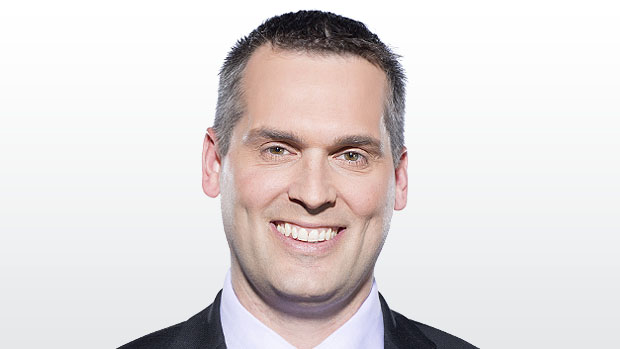 Week 17 was an unusual one in the CFL, with few big-time performances, though Henry Burris and Andrew Harris were a couple of players who took the lead in terms of production for TSN Fantasy Football, CFL Edition, presented by Moores.
Just a reminder, that you can sign up for TSN Fantasy Football, CFL Edition, presented by Moores at any time. Weekly winners will be entered for a chance at the Grand Prize of a trip for two to the Grey Cup along with a Joseph Abboud wardrobe. Weekly prizes include $250 gift cards from Moore's.
The Best of Week 17:
PASSERS
Henry Burris – The Redblacks' veteran quarterback returned to the starting role and delivered a vintage performace at Hamilton, completing 27 of 39 passes for 393 yards and a touchdown, then adding a pair of touchdowns on the ground in a 30-29 road win.
Jeremiah Masoli – It was an up-and-down game, but the Ticats quarterback did complete 25 of 32 passes for 278 yards and three touchdowns (with two interceptions). On a week of uneven quarterback performances, this qualified as second-best behind Burris.
RUNNERS
Andrew Harris – Winnipeg's star runner went back to B.C. and piled up 153 yards on 20 touches against his former team. He has 1,327 yards from scrimmage this season, ranking third in the league behind Jerome Messam and Brandon Whitaker.
Joe McKnight – Out of nowhere, McKnight racked up 150 yards rushing on 17 carries in Saskatchewan's 29-11 win at Toronto. He had been on Edmonton's roster for a couple of games, but these were the first CFL carries for the USC grad.
C.J. Gable – Hamilton's runner accumulated 79 yards on 13 touches in a 30-29 loss to Ottawa. He's up to 847 yards in a dozen games this season.
RECEIVERS
Ricky Collins – Saskatchewan's rookie receiver returned to the lineup for the first time in more than a month and is coming into his own with seven catches for 113 yards and a touchdown in a 29-11 win at Toronto.
Ernest Jackson – The Redblacks wide receiver had five catches for 106 yards and a touchdown in a 30-29 win at Hamilton. That puts him over 1,000 yards on the season – 1,024, which ranks ninth in the league – and he's tied for second with eight receiving touchdowns.
Terrence Toliver – The Hamilton wide receiver caught six passes for 96 yards and a touchdown against Ottawa. He's averaging 79.6 yards per game, with eight touchdowns in 11 games this season.
NOTES
Redblacks RB Mossis Madu accumulated 105 yards on 19 touches at Hamilton… Blue Bombers SB Clarence Denmark had six catches for 75 yards and a touchdown at B.C.; he has 647 yards and eight touchdowns in nine games since he was brought back to Winnipeg…Lions WR Terrell Sinkfield had three catches for 96 yards and added a 21-yard run against Winnipeg...It looks like change is coming to Montreal, with receivers Duron Carter and Kenny Stafford getting cut loose.
Scott Cullen can be reached at scott.cullen@bellmedia.ca