CFL Fantasy: Final week offers intriguing high-ceiling options
It's the final week of the CFL season, and that means some big names are being saved for the playoffs. It also means it's time to look for some low-cost options in line for big days. Derek Taylor & Chris Schultz reveal their best values in CFL Fantasy for Week 21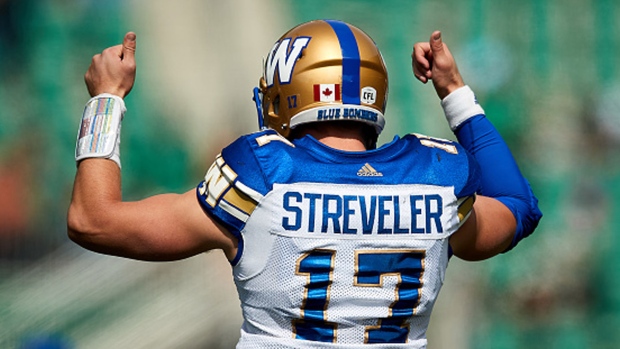 It's the final week of the CFL season, and that means some big names are being saved for the playoffs. It also means it's time to look for some low-cost options in line for big days. Derek Taylor & Chris Schultz reveal their best values in CFL Fantasy for Week 21
---
Value pick No. 1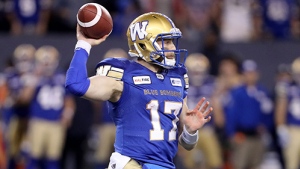 Schultz: It's Chris Streveler ($7,741). Why would you even bother playing Matt Nichols in a game where that is meaningless, and understanding that the Winnipeg Blue Bombers will probably play the Saskatchewan Roughriders the very next week, if not, they pay the Calgary Stampeders. Keep your quarterback healthy. Streveler has 11 games and 77 times that he's thrown the football, but he also has 10 touchdowns. He is an excellent running quarterback, and it's an opportunity for him once again to showcase his ability. I would put him in there. I would run the offence through him. I think he's great value this week.
Season stats: GAMES: 11 / COMP: 77 / ATT: 125 / YDS: 944 / TD: 10 / INT: 5 / AVG: 7.6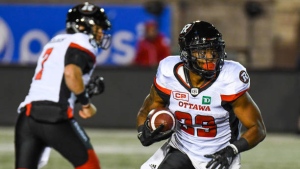 Taylor: I'm going with the Ottawa Redblacks. They aren't going to carry a bunch of American receivers so one they are familiar with is Dominique Rhymes ($2,503), who comes at a low price. He's played in games this season, and if you throw him into this one, he's doesn't really have any backups. I believe there are only four American receivers on their roster, so he's got to play a bunch of time. He's going to be familiar in their system. He's going to be familiar to some extent with Dominique Davis. The same would apply to a guy like Julian Feoli-Gudino, who'll go into Brad Sinopoli's spot. Both guys can get big time number of targets as much as Ottawa is going to throw the ball in a game where they won't be bringing in any of their big time offensive players. I think these are two guys that could very well produce.
Season stats: GAMES: 7 / REC: 16 / YDS: 202 / TD: 1 / AVG: 12.6 / LONG: 59
Value pick No. 2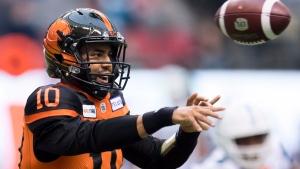 Schultz: I'm going with Jonathon Jennings ($6,514). This is a very unusual game this week for the BC Lions. As an organization they desperately want to win this game. Think about it, it's Wally Buono last game coaching the Lions. It's the last game he's coaching against the Calgary Stampeders, and we know his history against the Stampeders. They would love to win this game and end on a high - a regular-season high for coach Buono. Logic has to override emotion in this one, and if there are any Lions that are nursing injuries that may not make themselves available for the playoffs, you've got to sit 'em. I don't think that they're going to play Travis Lulay very much in this game. Get Lulay out of there and get Jennings in there.
Season stats: GAMES: 9 / COMP: 145 / ATT: 218 / YDS: 1488 / TD: 8 / INT: 7 / AVG: 6.8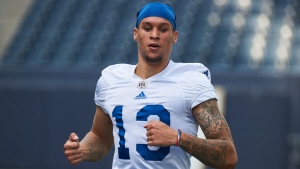 Taylor: I'm going a little off the board, I'm taking the Blue Bombers' Rashaun Simonise ($2,500). The Kid's athletic skills are unbelievable, and could easily pull off a 75-yard touchdown. He comes in at $2500 bucks. There are probably some better options for you at 2500 dollars, but who is Streveler going to throw to, right? I think Simonise could pull off that one catch that gets you 14 fantasy points, and you got to take some shots in your league, right? You got to take some risks and go away from where other guys are going to pick, if you're trying to catch someone like I am. I'm also looking at a guy like Miles white, who looking like he's being flipped to boundary side for the Toronto Argonauts this week. Lots of potential value this week, don't be afraid to have ten grand leftover because man, are there some bargains out there.
Season stats: GAMES: 17 / REC: 3 / YDS: 69 / TD: 0 / AVG: 23.0 / LONG: 53