CFL Fantasy: Ray's return lifts Argos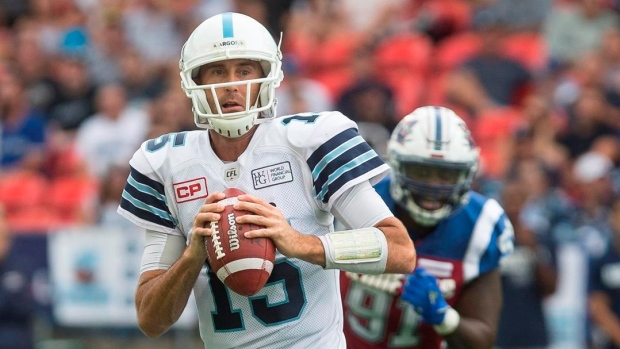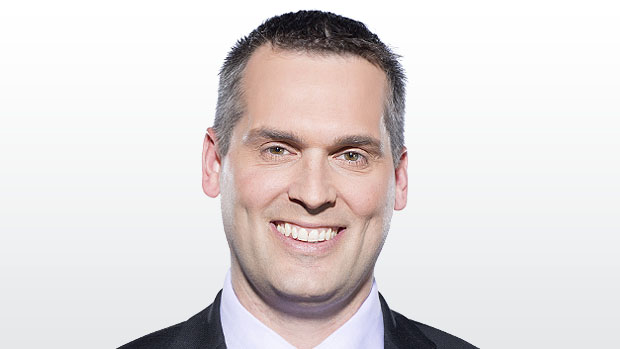 The return of Ricky Ray meant good things for S.J. Green and Argonauts, and the combination of Matt Nichols and Trevor Harris led Winnipeg to a victory over previously-unbeaten Edmonton.
Here are the best and worst of CFL Fantasy performances from Week Nine:
HEROES
Ricky Ray, QB, Toronto – Back from a shoulder injury, the veteran Argos signal-caller shredded the Alouettes for 377 yards and four touchdowns (with one interception) in a 38-6 rout. Fantasy Points: 29.1
Matt Nichols, QB, Winnipeg – The Bombers' quarterback is on a roll, and he guided Winnipeg to a win over Edmonton with 390 passing yards and a touchdown, adding another touchdown on the ground. Fantasy Points: 27.9
Mike Reilly, QB, Edmonton – Even in a losing effort at Winnipeg, the Eskimos quarterback piled up 356 passing yards with two touchdowns and one interception, and added a rushing touchdown for good measure. Fantasy Points: 27.6
Trevor Harris, QB, Ottawa – Amid the Redblacks' struggles this season, Harris has remained highly productive and he put up 394 passing yards and two touchdowns in a decisive win at Hamilton. Fantasy Points: 23.9
Andrew Harris, RB, Winnipeg – A monster performance against Edmonton saw the Canadian runner gain 225 yards on 19 touches. Even without a touchdown, that's still a big game. Fantasy Points: 22.5
Chris Rainey, RB, B.C. – In addition to 142 return yards, Rainey put up 50 yards and a touchdown on six touches from scrimmage. Fantasy Points: 16.6
Jerome Messam, RB, Calgary – The league's leading rusher had 77 yards and a touchdown on 16 touches at B.C. Fantasy Points: 13.7
Brandon Whitaker, RB, Toronto – He didn't find the end zone against Montreal, but the Argos runner delivered 119 yards on 20 touches. Fantasy Points: 11.9
S.J. Green, SB, Toronto – Getting Ricky Ray back sure helped Green get back on track, as he tore his former team apart, catching nine passes for 145 yards and two touchdowns, his second-best fantasy performance of the season. Fantasy Points: 26.5
Greg Ellingson, WR, Ottawa – As Harris' primary target, Ellingson is the league's leading receiver, and he extended that lead with 10 catches for 155 yards and a touchdown against Hamilton. Fantasy Points: 21.5
Luke Tasker, WR, Hamilton – The normally reliable veteran receiver has had a hard time producing this season, but did have six catches for 93 yards and a touchdown against Ottawa. Fantasy Points: 15.3
Darvin Adams, WR, Winnipeg – The Blue Bombers' top wide receiver caught eight passes for 90 yards and a score against Edmonton. Fantasy Points: 14.2
Diontae Spencer, WR/RET, Ottawa – Back in the return role with Quincy McDuffie injured, Spencer had 136 return yards to go with 51 receiving yards at Hamilton. Fantasy Points: 10.5
ZEROES
Darian Durant, QB, Montreal – Some quarterbacks ran into trouble this week, but none more than Durant, who threw for 93 yards and a pick on 27 passes at Toronto. Fantasy Points: 1.7
Zach Collaros, QB, Hamilton – It's an understatement to say that the Tiger-Cats have struggled this year, but problems at quarterback were certainly unexpected. Collaros was yanked after passing for 102 yards and a touchdown against Ottawa. Fantasy Points: 8.0
Bo Levi Mitchell, QB, Calgary – Coming off the bye week, the Stampeders couldn't get much going in the passing game, with Mitchell completing 15 of 31 passes for 237 yards and an interception. Fantasy Points: 8.1
Jeremiah Johnson, RB, B.C. – It's hard to do much with just six touches, but Johnson had 23 yards on his six opportunities against Calgary. Fantasy Points: 2.3
DaVaris Daniels, WR, Calgary – Most of the Stampeders receivers (aside from Marken Michel) under-performed relative to expectations against B.C., and Daniels managed just two catches for 17 yards. Fantasy Points: 1.7
INJURIES
Lions WR Bryan Burnham missed his second straight game with a foot injury…Lions WR Nick Moore also missed the Calgary game with a back injury…Alouettes WR Tiquan Underwood missed Saturday's loss at Toronto…Argonauts WR Anthony Coombs suffered a shoulder injury against Montreal and could miss some time.