CFL Fantasy: Riders shine in Week Eight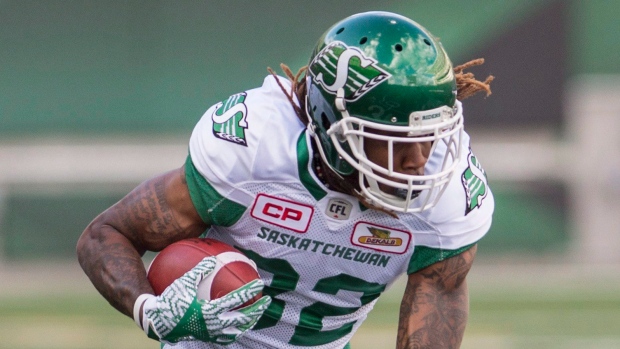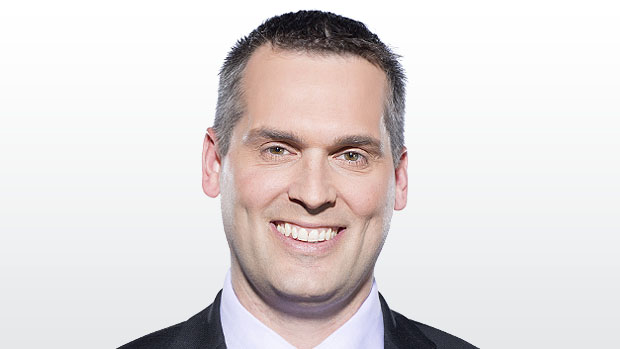 Saskatchewan was riding high on Sunday, with quarterback Kevin Glenn and running back Cameron Marshall finishing with two of the best efforts in Week Eight.
Here are the best and worst of CFL Fantasy performances from Week Eight:
HEROES
Kevin Glenn, QB, Saskatchewan – The Riders' veteran signal-caller has had some very productive games this year and he threw for 320 yards with three touchdowns against B.C. Sunday. Fantasy Points: 24.6
Mike Reilly, QB, Edmonton – Another week, and Reilly puts up big numbers. This time, he had 384 passing yards and two touchdowns (with two picks) along with 51 rushing yards at Ottawa. Fantasy Points: 24.5
Cameron Marshall, RB, Saskatchewan – On 15 touches against B.C., Marshall gained 104 yards and scored a pair of touchdowns. Fantasy Points: 22.4
LaDarius Perkins, RB, Edmonton – Making the most of his unlikely opportunity in the Edmonton backfield, Perkins gained 107 yards and recorded a touchdown at Ottawa, his second straight game with more than 100 yards from scrimmage. Fantasy Points: 16.7
Andrew Harris, RB, Winnipeg – Back on track after a less productive Week Seven, the Canadian put up 128 yards on just 16 touches at Hamilton. Fantasy Points: 12.8
Brandon Whitaker, RB, Toronto – With the quarterbacks struggling, the veteran Argos runner put up 120 yards on 17 touches at Montreal. Fantasy Points: 12.0
Chris Williams, WR, B.C. – In a 41-8 loss at Saskatchewan, six catches for 95 yards and a touchdown was enough to make Williams the most productive fantasy receiver of the week. Fantasy Points: 15.5
Darvin Adams, WR, Winnipeg – Six catches for 83 yards and a touchdown counts as the most productive game of the year for the Blue Bombers receiver. Fantasy Points: 14.3
Ernest Jackson, WR, Montreal – The Alouettes receiver has hit his groove. With four catches for 74 yards and a touchdown against Toronto, he has double-digit fantasy points in four straight games. Fantasy Points: 14.2
Demarr Aultman, WR, Hamilton – Two games, two double-digit fantasy totals. Three catches for 42 yards and a touchdown against Winnipeg isn't a huge deal, but Aultman also added some kick return yards to his contribution. Fantasy Points: 11.8
Bryant Mitchell, WR, Edmonton – Adarius Bowman is out, Brandon Zylstra is out, so Mitchell is suddenly a prime target for Mike Reilly, and he delivered seven catches for 114 yards at Ottawa, his second consecutive 100-yard game. Fantasy Points: 11.4
Bakari Grant, WR, Saskatchewan – The veteran Riders receiver had just two catches for 48 yards against B.C., but one of them hit paydirt. Fantasy Points: 10.8
Greg Ellingson, WR, Ottawa – Although he managed just 47 receiving yards against Edmonton, the league's leading receiver did score a touchdown, meaning double-digit point totals again. Fantasy Points: 10.7
Duron Carter, WR, Saskatchewan – With a modest five catches for 45 yards, Carter did find the end zone, the fourth time in five games that he's finished with double-digit fantasy points. Fantasy Points: 10.5
ZEROES
Jonathon Jennings, QB, B.C. – Welcome back! The Lions quarterback returned to action against Saskatchewan and completed 14 of 30 passes for 195 yards and one touchdown with four interceptions. Fantasy Points: 3.8
C.J. Gable, RB, Hamilton – He may be back as the Tiger-Cats' number one runner, but Gable managed just a dozen yards on seven carries, adding 38 yards receiving. Fantasy Points: 5.0
S.J. Green, WR, Toronto – It's not necessarily his fault, given the state of Toronto's quarterback play without Ricky Ray, but the return to Montreal didn't go as hoped for the Argonauts receiver, and Green finished with four catches for 32 yards. Fantasy Points: 3.2
INJURIES
Redblacks RB William Powell missed Thursday's loss against Edmonton and was replaced by Mossis Madu, who had 25 yards on ten touches…Lions WR Bryan Burnham missed Sunday's loss at Saskatchewan with a foot injury…Blue Bombers SB Weston Dressler is on the six-game injured list, leaving more opportunities for rookie receivers Ryan Lankford and Tyron Thorpe.