CFL Fantasy: Tiger-Cats' Banks is open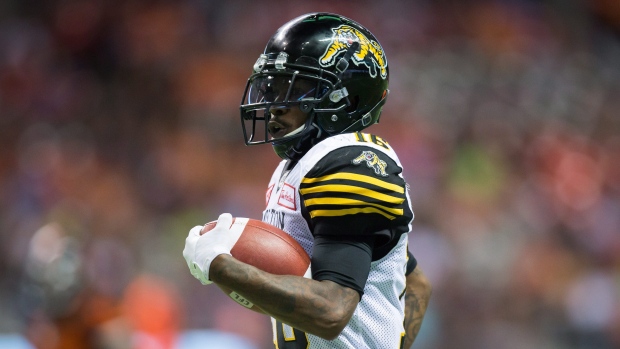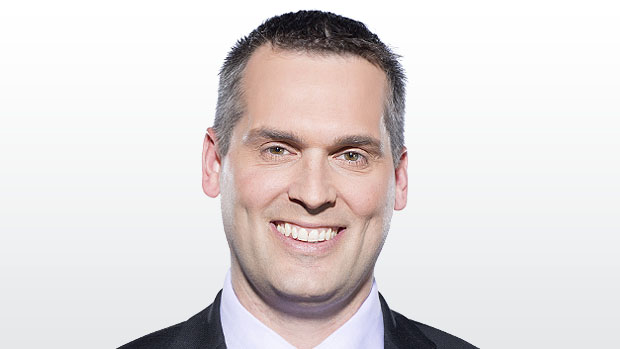 Hamilton's Brandon Banks has become a productive receiver down the stretch; Reilly, Wilder, Bowman, Dressler and more.
Here are the best and worst of CFL Fantasy performances from Week 18:
HEROES
Brandon Banks, WR, Hamilton – Banks' productive late-season run continued in a 43-16 win at Montreal, catching six passes for 129 yards and a touchdown. He added 111 yards and a touchdown on punt returns for a hugely productive game. Fantasy Points: 29.3
Mike Reilly, QB, Edmonton – The Eskimos quarterback was instrumental in a 36-30 win, throwing for 397 with two touchdowns, adding two rushing touchdowns. Fantasy Points: 38.0
Jeremiah Masoli, QB, Hamilton – The Tiger-Cats quarterback has increased his productivity late in the year, and he came out of the win at Montreal with 320 passing yards and a couple of touchdown passes. Fantasy Points: 23.6
Ricky Ray, QB, Toronto – It was the fourth straight game in which the Argos quarterback passed for more than 300 yards, throwing for 423 yards and a touchdown against Winnipeg. Fantasy Points: 18.9
James Wilder Jr., RB, Toronto – Back in the lineup, after a week off recovering from a concussion, Wilder was running wild against Winnipeg, accumulating 197 yards and two touchdowns on 25 touches. Fantasy Points: 31.7
Alex Green, RB, Hamilton – It was not a week for big numbers from running backs, but the Tiger-Cats' new starter at the position contributed 56 yards and a touchdown on 15 touches at Montreal. Fantasy Points: 11.6
Adarius Bowman, SB, Edmonton – Just when it appeared that it was safe to dismiss last year's top receiver, because he last put up more than 50 yards receiving in Week Two, Bowman delivered a starring performance (9 REC, 136 YDS, 1 TD) in a 35-29 win at B.C. Fantasy Points: 19.6
Weston Dressler, SB, Winnipeg – With Darvin Adams out, Dressler stepped up for the Bombers, catching eight passes for 129 yards and a touchdown in a 29-28 loss at Toronto. Fantasy Points: 18.9
DeVier Posey, WR, Toronto – The Argos receiver caught five passes for 128 yards against Winnipeg, his third 100-yard game of the season. Fantasy Points: 12.8
Bryan Burnham, WR, B.C. – Even though his receiving yardage has waned, Burnham did add touchdown to his five catches for 62 yards against Edmonton. Fantasy Points: 13.4
Derel Walker, WR, Edmonton – The Eskimos receiver had a season-high 118 yards on six catches at B.C. Fantasy Points: 11.8
ZEROES
Bo Levi Mitchell, QB, Calgary – The Stampeders signal-caller passed for just 136 yards and two interceptions in a 30-7 loss to Saskatchewan. Fantasy Points: 1.4
Emmanuel Arceneaux, SB, B.C. – The Lions receiver managed just five catches for 33 yards against Edmonton. Fantasy Points: 3.3
Brandon Zylstra, WR, Edmonton – With Bowman getting loose for a rare big game, that came at the expense of Zylstra, who had a modest three catches for 32 yards at B.C., though return yardage did help salvage the week somewhat. Fantasy Points: 6.7
INJURIES
Eskimos RB C.J. Gable was out of the lineup at B.C., allowing LaDarius Perkins to start at running back…Roughriders WR Naaman Roosevelt was out of the lineup against Calgary due to an upper-body injury…Stampeders WR Marken Michel left Friday's loss to Saskatchewan due to a hamstring injury…Stampeders SB Marquay McDaniel missed the Roughriders game too…Tiger-Cats WR Jalen Saunders missed Friday's win at Montreal.
Scott Cullen can be reached at scott.cullen@bellmedia.ca