CFL senior VP Glen Johnson retires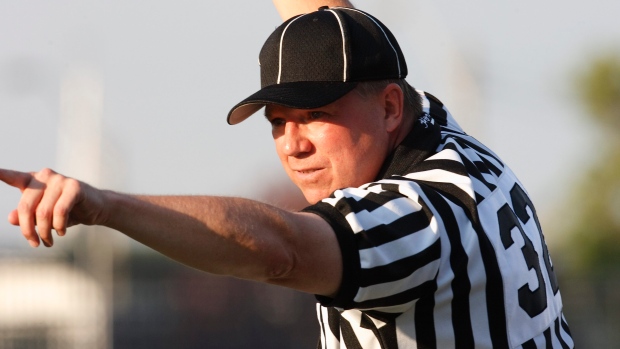 Glen Johnson, CFL senior vice-president of football operations, is retiring after 28 seasons with the league as an on-field official and a football operations leader.
Johnson will continue to consult to the league on an as-needed basis.
"It just feels like the right time," Johnson said in a league statement. "Our game is in a great place, with scoring up, penalties down and a strong team of dedicated officials in place.
And while I will always be a huge CFL fan, I'd like to see what it's like to spend summer and fall weekends focused on family and friends instead of football alone."
Johnson has worked for 24 seasons as an on-field official (one as technical director for officiating, two as the vice-president, officiating) and most recently as the senior VP of football for two years.
As an on-field official, Johnson worked 416 games, including eleven Grey Cups. His father Gord worked for the league for 25 years, 16 as an on-field official. They are the only father-and-son duo to have both officiated a Grey Cup game.
"Glen has made a huge contribution to our league, on and off the field," said CFL commissioner Randy Ambrosie. "He has been an active official, a dedicated administrator, a strong advocate and, through his work with our coaches and rules committee, an architect of our game."