Dave Naylor's Kickoff: Bighill thriving in blue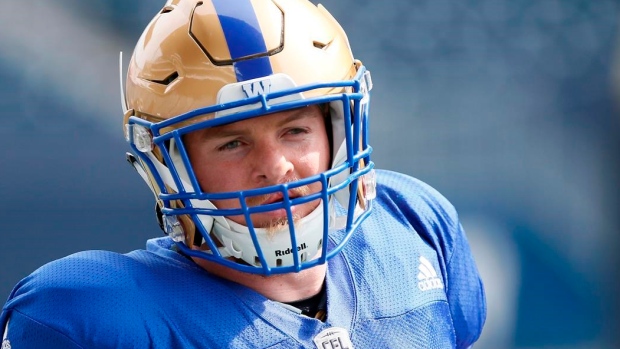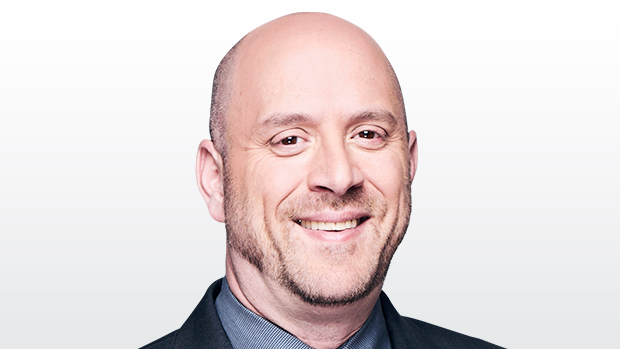 Adam Bighill had been a BC Lion for six seasons and was prepared to return to the franchise after his one-year hiatus in the National Football League with the New Orleans Saints.
But it turned out the team that wanted him most wasn't in Vancouver. It was two time zones away in Winnipeg, with a rich history at the linebacker position and a need in the middle just as Bighill became available.
It was hard to think of a player and a team that were a better fit – at least once Bighill had wrapped his mind around becoming a Blue Bomber.
"At first it was definitely a challenge, where you said to yourself, 'Okay, this is going to be a little different,'" said the 29-year-old, who returns to B.C. Saturday night in a rematch after Winnipeg beat the Lions 41-19 last weekend. "The first time putting on the blue was different because you don't know people and it was a fresh start. But it's been a warm welcome from a great group of guys.
"With the atmosphere, it's a very football-oriented city, so being in Winnipeg they make you feel at home. I've been wearing blue long enough that I definitely feel like a Bomber."
Winnipeg fans have certainly welcomed Bighill, seeing him as not just a spectacular athlete but a heart-and-soul kind of player who can help a talented group reach its potential.
Last week against his former team, Bighill made six tackles and pulled down a pair of interceptions, including one he returned for a touchdown.
"Anywhere I've played I expect my role to be as a playmaker. I expect myself to make plays that other people don't," said Bighill. "I put in the time to make the game slow down to me so me so I can jump certain situations and get the most out of what I'm doing out there.
"I want to be a guy who is doing the right things all the time and doing his job within the defence, but I also want to be making special plays that other people can't."
Another element that has added to Bighill's comfort level is playing for an all-time great linebacker in head coach Mike O'Shea.
"It's really unique," Bighill said. "He sees everything I'm seeing in the same way I'm looking at it. He's looking for the same subtleties that I'm looking for."
Bighill was disappointed that his one year with the Saints, where he dressed for the just three regular-season games, didn't include better opportunities after he had an outstanding training camp.
"I proved to myself I can play in that league," he said. "The tape doesn't lie but it was frustrating at times when I wasn't getting the tap on the shoulder. I didn't want to be in the same situation [this season] I was in in New Orleans where I'm doing the right things and not being rewarded."
That's why he turned down a contract offer from the Tampa Bay Buccaneers to return to the CFL where he's become the latest returnee to smash the notion that players coming back from the NFL lack the motivation and intensity they had before going south.
"I've heard that a bit and think there is some evidence of where that's the case," said Bighill. "But I'm completely different and always have been … The way I play this game it's not for money but for a legacy and what I want to accomplish."
CFL group goes before Halifax council
Tuesday, July 17 is an important day for the CFL's hopes of adding a 10th team in Atlantic Canada, as Halifax city council is scheduled to debate the matter in an open forum for the very first time.
To boil it down, council has to decide whether to green light its staff to work with the prospective group, known as Maritime Football Ltd., to try to negotiate a deal on a stadium at one of several locations still being debated.
The league and the potential ownership group have been working steadily behind the scenes and made a presentation to Halifax mayor Mike Savage and his council in-camera last month. But this is the first time the matter will be debated and discussed in public.
If the city decides it wants to pursue the idea of a stadium that would house a CFL team, its staff will be directed to work with the prospective owners and report back on what the costs and commitments would be from the city's end.
A play you don't see every week – even in the CFL
Football coaches are often criticized for their lack of creativity, but in Week 4 the Edmonton Eskimos executed a play that had even veteran watchers of CFL football scratching their heads.
The Eskimos executed a successful on-side kick out of a field goal formation against the Toronto Argonauts, managing a first down in a manner rarely seen.
As Sean Whyte lined up for what appeared to be a 47-yard field-goal attempt, he instead pooched the ball to the right sideline where it was touched by linebacker Korey Jones who had lined up onside. Unlike an on-side kick on a kickoff, the ball did not have to travel 10 yards, or even reach the first-down marker.
"If the ball is kicked across the line of scrimmage the continuity of downs is broken. So if you legally recover the ball it's a first down," said CFL director of officiating Darren Hackwood. "It doesn't have to go 10 yards, it just has to cross the line of scrimmage and the guys have to be behind the ball when it is kicked."
Jonathan Jennings' future with the Lions
There is nothing more puzzling in sports than when a young player achieves success before anyone expects him to and then can't repeat it when he's more mature and experienced.
That's exactly the circumstance the BC Lions find themselves in with Jonathan Jennings who, two years ago at just 23 years of age, stole the starting quarterback job and looked poised to become the league's next superstar – that is if the National Football League didn't come calling first.
Instead, Jennings regressed last season and has had a rough start to the 2018 season, including completing just 15 of 24 passes for 105 yards and two interceptions against Winnipeg last week.
So what to do?
The Lions willingness to start Travis Lulay this week demonstrates how little faith the team has in Jennings, who had his contract reworked for less money before season started by new general manager Ed Hervey.
Jennings isn't Hervey's guy, which isn't to say he couldn't play his way into that role. But there's no way that's going to happen with the direction things are going this season.
Jennings is just 25, which is younger most quarterbacks are when they arrive in the CFL, but it's seeming more and more like he's one of those players who is going to need of a change of scenery.
Sutton fined
Two weeks after the CFL issued a trio of fines to defensive players for spearing the league cast its eyes on the offensive side of the ball over a player leading with his helmet.
In the second half of Ottawa's Friday night win over Montreal, Alouettes running back Tyrell Sutton lowered his head against Redblacks defensive back Corey Tindal, striking the defender with the crown of his helmet.
It's the kind of play that's been a staple of hard-running backs and an art that has undoubtedly been taught around fields across North America. But in today's professional football, it's a penalty.
While the league provides more latitude for running backs to duck their heads in a defensive posture, in the case of Sutton the league ruled that the running back went out of his way to initiate contact with the tackler rather than getting low to protect himself or brace for impact.
"We want to take this practice – players using their helmet to deliver a blow to an opponent's head – out of the game," said Kevin McDonald, the CFL's vice-president of football operations and player safety. "And for good reason: It poses a risk to both players. This is our mission. This is driving us. And this is a responsibility we believe we share with our teams and our players. We are striving to achieve this through education. But we must, when it occurs, supplement that education with discipline."
The fine to Sutton drew howls on Twitter from some fans, and CFL all-time leading rusher Mike Pringle told TSN's Milt Stegall that he would need a second job just to pay fines if he was playing in today's game. But CFL commissioner Randy Ambrosie promised to be proactive on safety when he took the job roughly a year ago.
"Commissioner Ambrosie, working in today's context, has mandated this approach and it is one I fully support," said McDonald. "The game is evolving and changing and some things that may have once been an acceptable or celebrated part of the game are no longer…things change. And, in order for us to be better at making the game safer, we will make decisions that help change behaviours that put a player's health at risk."
Manziel sits and waits
A lot of CFL fans are surprised that the Hamilton Tiger-Cats have hit their bye week without Johnny Manziel taking a single snap since the regular season began.
That's mostly because Jeremiah Masoli has played so well, racking-up four consecutive 300+ yard games, despite twice failing at the opportunity to engineer fourth-quarter game-winning drives – first against Calgary and then Saskatchewan.
The fact the CFL is getting no business bounce out of Manziel feels like a waste, given what it could mean to ticket sales, television ratings and CFL interest in general. But Manziel being forced to sit and wait his turn like any other newcomer to the league is also worth a tip of the hat to both the Tiger-Cats and the CFL in general.
There have certainly been times in CFL history where things were desperate enough that Manziel would have been on the field sooner rather than later, just to cash in on his presence.
The fact that hasn't happened and that the integrity of the product hasn't been compromised in the interests of a short-term spike in interest is a sign of the current stability of the CFL.