PPG

{{ TeamHeader.Statistics[0].Value }}

PASS

{{ TeamHeader.Statistics[1].Value }}

RUSH

{{ TeamHeader.Statistics[2].Value }}

OPPG

{{ TeamHeader.Statistics[3].Value }}
{{ TeamHeader.City }}
{{ TeamHeader.Name }}
{{ TeamHeader.Acronym }}
{{ TeamHeader.Wins }}-{{ TeamHeader.Losses }} ({{ TeamHeader.DivisionRank }}

{{ TeamHeader.Conference }}

{{ TeamHeader.Division }}

)
PPG

{{ TeamHeader.Statistics[0].Value }}

PASS

{{ TeamHeader.Statistics[1].Value }}

RUSH

{{ TeamHeader.Statistics[2].Value }}

OPPG

{{ TeamHeader.Statistics[2].Value }}
{{ getDayOfTheWeek(stat.Date) }}, {{ getMonthDay(stat.Date) }}
Live
{{ getDayOfTheWeek(stat.Date) }}, {{ getMonthDay(stat.Date) }}
{{ getDayOfTheWeek(stat.Date) }}, {{ getMonthDay(stat.Date) }}
TSN
TSN2
vs
at
{{ stat.OpponentAcronym }}
W
L
Cancelled
Postponed
{{ stat.Score }}-{{ stat.OpponentScore }}
{{ stat.OpponentScore }}-{{ stat.Score }}
{{ getStartTime(stat.Date) }} ET
vs
{{ getStartTime(stat.Date) }} ET
FINAL
CANCELLED
POSTPONED
DELAYED
{{ TeamHeader.Acronym }}
vs
at
{{ stat.OpponentAcronym }}
TBD
{{ getStartTime(stat.Date) }} ET
{{ currentStream.Name }}
{{ currentStream.Desc }}
Related Video
Continuous Play:
The information you requested is not available at this time, please check back again soon.
More CFL Video
Who'll win the 106th Grey Cup?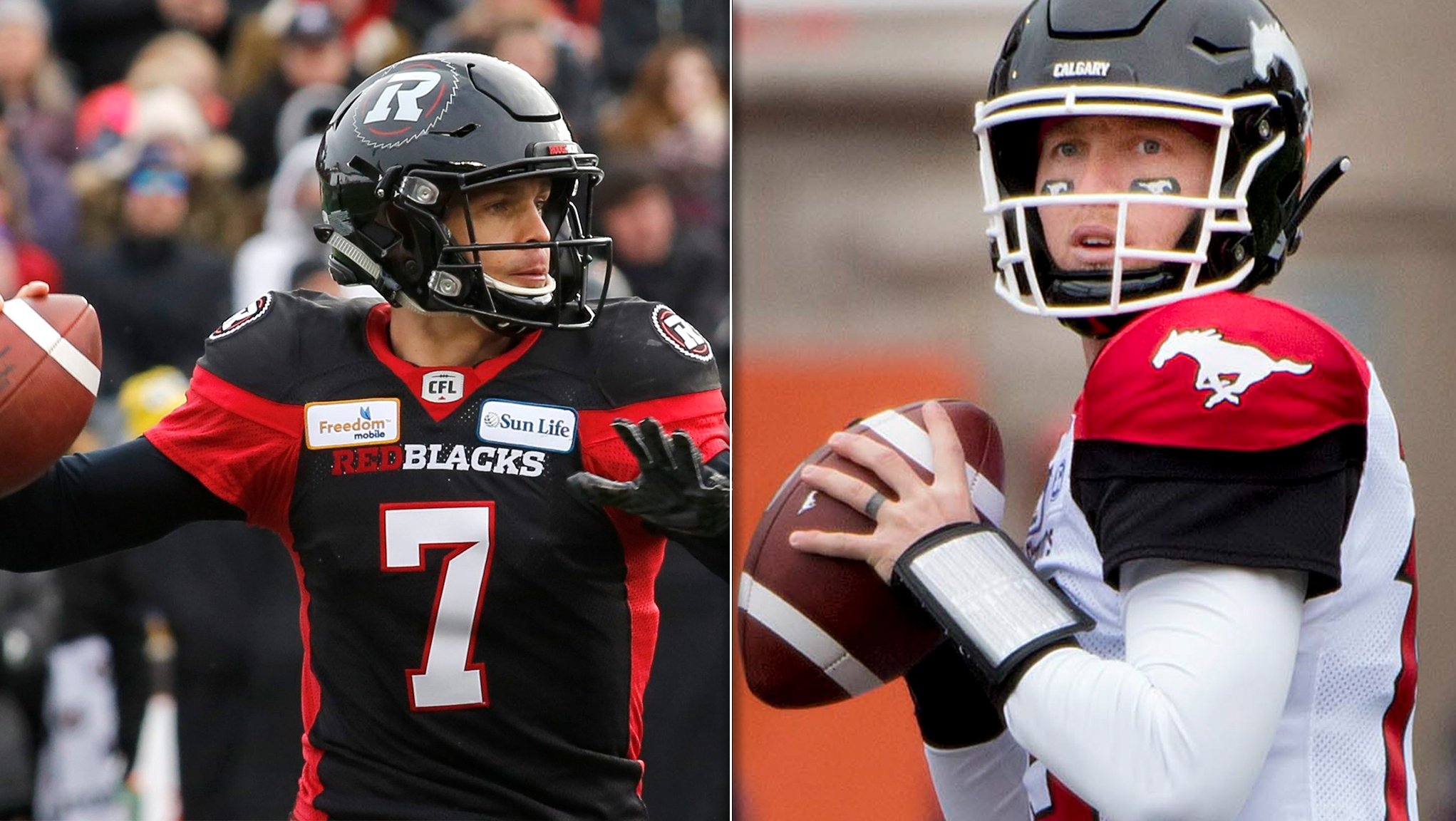 Make Your Pick:
The Montreal Alouettes are promising a playoff team in 2019 to their long-suffering fan base.

1:38

The Montreal Alouettes will retain head coach Mike Sherman and general manager Kavis Reed. Sherman led the Alouettes to a 5-13 record in his first season as head coach. Reed has been the team's general manager the past two seasons, leading the team to an 8-28 record over that period of time.

Montreal Alouettes defensive end John Bowman isn't ruling out extending his playing career into next season. The veteran knows that decision isn't solely on him, though.

Bowman still undecided on CFL future; 'Shocked' by Trestman's firing

After 13 years and 126 sacks in the CFL, John Bowman hasn't made his decision yet on his future, but relays he will continue to speak with Alouettes GM Kavis Reed. Bowman also discusses the Argos' firing of his former head coach Marc Trestman a year after guiding Toronto to a Grey Cup title.

Manziel: CFL has 'exceeded my expectations... I'm happy here'

Johnny Manziel's first season in the CFL hasn't gone exactly the way he wanted it to go, but the former Heisman Trophy winner has enjoyed his time in the CFL and is already looking forward to next year. Feeling more comfortable with each start, Manziel discusses the 'great learning experience' of his first season up north and doesn't plan on leaving Montreal.

Antonio Pipkin threw for 217 yards and had three touchdowns, including two he punched in himself while Johnny Manziel threw for a touchdown as well as the Als stave off a late comeback from the Ticats to end their season on a high note.