Chargers TE Henry active vs. Pats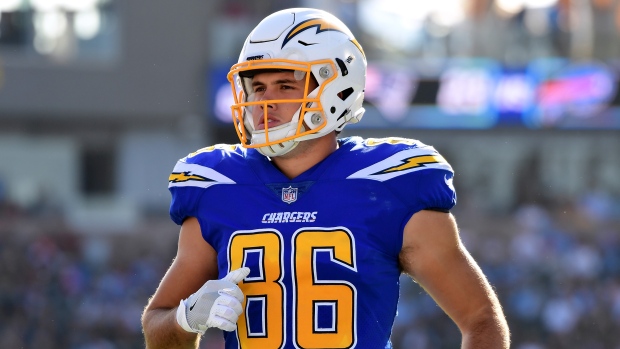 It looks like tight end Hunter Henry is officially back.
The Los Angeles Chargers have activated the 24-year-old and he will presumably make his season debut Sunday against the New England Patriots in the AFC Divisional round. He has been out the entire season after tearing his ACL in the summer.
He was a full participant in all three days of practice leading up to the game.
"It was a long, long, long journey," Henry said earlier in the week of his road to recovery. "Anytime I'm out there I feel like I can make a difference, so that's my mindset going into any game that I play. Like I said, long journey, so just a lot of excitement around here."