Chiarelli: Oilers 'losing runway' to turn season around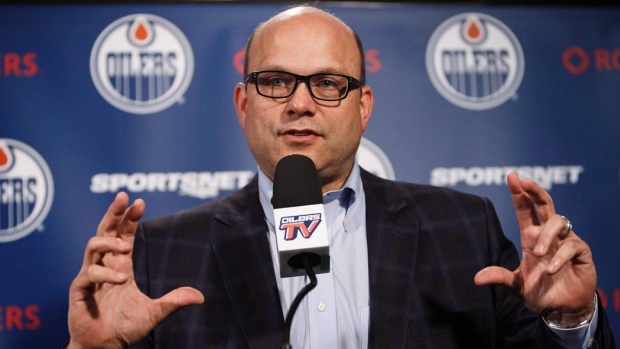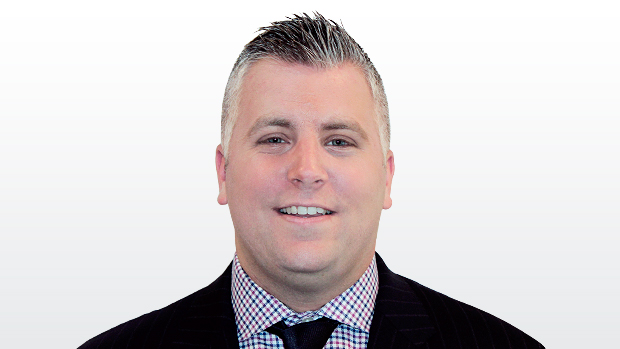 MONTRÉAL — Oilers general manager Peter Chiarelli broke his silence on Friday, weighing in on the Edmonton start few saw coming, as he spoke publicly for the first time since the season began.
The Oilers (7-10-2), a popular pick to win the Stanley Cup, are second from the bottom in the Western Conference – ahead of only an Arizona Coyotes team that set an NHL record for games played to start a season without a regulation win.
"My general takeaway: general disappointment. There's your headline," Chiarelli said after the league's general managers met here. "We're almost at the 20-game mark and it's obviously disappointing where we are. It's obviously not satisfactory.
"But I see the positives. I do believe in the critical mass of the team. I do believe we're still in it."
But with the traditional American Thanksgiving benchmark approaching next week, Chiarelli knows time is of the essence for the Oilers to stop repeatedly taking two steps backwards after they appear to be moving in the right direction.
In other words, it's getting late early.
Last year's Calgary Flames, who had one fewer point through the same 19 games last season, did get their act together. So there is still time for the Oilers, to Chiarelli's point. Calgary also had the benefit of a 10-game winning streak – a full month without losing – which created separation in the standings.
The Stanley Cup finalist Nashville Predators also started 2-5-1 last season, but were 9-7-3 by this juncture. The Oilers enter Saturday night's action four points back of three different playoff spots but have played more games than the teams they're chasing – the simple math saying the Oilers need to close on a clip of 33-18-12 to hit 94 points.
"We were behind the eight ball to start for a number of reasons. Execution was one of them," Chiarelli said. "Now we're in recovery mode and you lose runway. So that's where we are. It's a grind. We've got to get some traction."
Why the poor start? Chiarelli wondered if the Oilers have struggled to carry the weight of being labelled a Stanley Cup contender.
"For me, it goes back to where our mindset was in terms of managing expectations," Chiarelli said. "I'm not laying blame for our record on that. It's something that we thought we would be able to address. We did address it. Maybe we didn't do a good job of it.
"I think the way we started, we were loose. Then we tightened up. And when you tighten up, generally as a team you have trouble scoring goals. We're seeing that."
Scoring has been one of Edmonton's biggest challenges, a surprise for a team led by Connor McDavid and Leon Draisaitl. Edmonton ranks 29th in goals per game (2.47), a figure padded by this week's 8-2 beatdown of Vegas with fourth-string netminder Max Lagace.
McDavid has held up his end of the bargain. He has the same number of points (22) through 19 games as last season – and one more goal.
The Oilers went 18 games with just two even-strength goals from players not named McDavid or Ryan Nugent-Hopkins, which is why Chiarelli pulled the trigger this week on trading Jussi Jokinen for Mike Cammalleri.
What has been equally difficult to explain is the Oilers' penalty-killing woes. They've spent the bulk of the season ranked 31st and have allowed multiple power-play goals against in five of 19 games.
Something just seems off about an Oilers core – even though it's missing Andrej Sekera and Jordan Eberle has moved on – that just isn't clicking like it was last spring when the team captured the imagination of Northern Alberta.
Chiarelli disputed the notion the Oilers have gotten slower – though a lack of speed has been voiced as a concern by head coach Todd McLellan and McDavid – instead saying the Oilers are just "playing slower." They aren't "thinking fast, playing fast, breaking the puck out fast, reacting fast."
"I know there's been a lot of talk about the slowness of this team. By no means is it slow," Chiarelli said. "You end up playing slow. We have been. Having said that, up until [Thursday] night, we haven't been playing slow the last five or six games. I thought we had a real good road trip [2-1-1 vs. East]. I believe that area is coming around. It's just consistency and executing right now."
One thing Chiarelli said not to expect is a major overhaul ­– at least in the short-term – to bail out the Oilers. There is no cavalry coming in Oil Country.
"Listen, all of the teams in the league need more help," Chiarelli said. "I believe in the team. But I think at this point, these guys have to figure it out also."
Contact Frank Seravalli on Twitter: @frank_seravalli​