Chiefs continue to lead NFL Power Rankings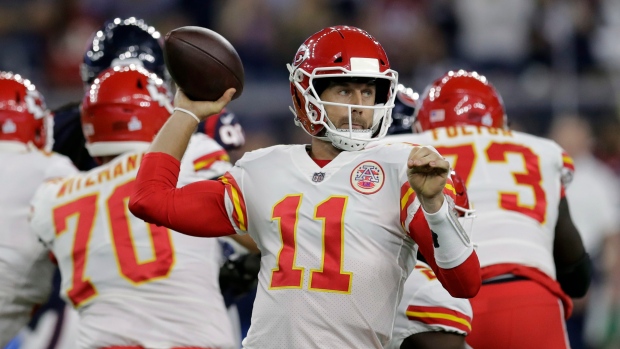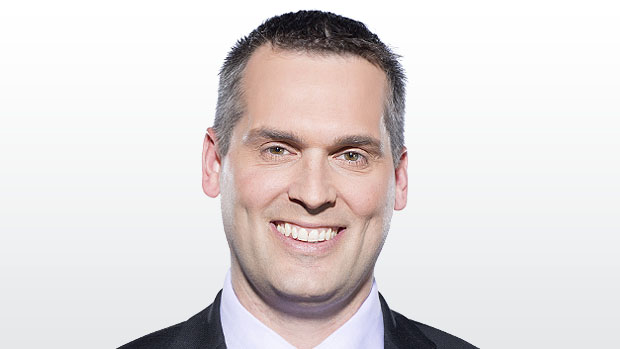 The Kansas City Chiefs continue to sit atop the TSN.ca NFL Power Rankings, ahead of the Atlanta Falcons and Green Bay Packers.
The Carolina Panthers, Jacksonville Jaguars, and New York Jets are among the teams climbing this week.
Falling down the list this week are the Houston Texas, Arizona Cardinals, and the Tennessee Titans.
KANSAS CITY CHIEFS
THIS WEEK: 1 LAST WEEK: 1 RECORD: 5-0
The Chiefs suddenly being capable of putting up 42 points on the road, as they did at Houston, makes them decidedly different than previous versions, though that explosiveness does depend somewhat on the health of TE Travis Kelce, who suffered a concussion last week.
Key Injuries: RB Spencer Ware (knee), FS Eric Berry (Achilles), C Mitch Morse (foot), G Parker Ehringer (knee), WR Chris Conley (Achilles).
ATLANTA FALCONS
THIS WEEK: 2 LAST WEEK: 3 RECORD: 3-1
The bye week doesn't necessarily mean the Falcons got better, but it does give them a better chance of having WR Julio Jones ready for this week's game. If he's not, Atlanta is obviously not the second-best team.
Key Injuries: WR Mohamed Sanu (hamstring).
GREEN BAY PACKERS
THIS WEEK: 3 LAST WEEK: 5 RECORD: 4-1
A little more Aaron Rodgers magic at Dallas, and the running game got a jolt from Aaron Jones, who rushed for 125 yards on 19 carries.
Key Injuries: LT David Bakhtiari (hamstring), DT Mike Daniels (hip).
PHILADELPHIA EAGLES
THIS WEEK: 4 LAST WEEK: 7 RECORD: 4-1
QB Carson Wentz threw for 304 yards and four touchdowns in a 34-7 win against Arizona. If Wentz is for real in his second season then the Eagles probably are too.
Key Injuries: CB Ronald Darby (ankle), DT Fletcher Cox (calf), LT Lane Johnson (concussion).
NEW ENGLAND PATRIOTS
THIS WEEK: 5 LAST WEEK: 4 RECORD: 3-2
A 19-14 win at Tampa Bay on A Thursday night didn't exactly silence any doubts about the Patriots, but with TE Rob Gronkowski missing the game, the Pats should take the win and run.
Key Injuries: WR Julian Edelman (knee), RT Marcus Cannon (ankl/concussion), LB Dont'a Hightower (knee).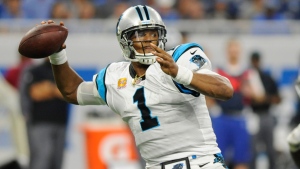 CAROLINA PANTHERS
THIS WEEK: 6 LAST WEEK: 11 RECORD: 4-1
Cam Newton is suddenly back on top of his game, to the point that journeyman TE Ed Dickson put up five catches for 175 yards at Detroit.
Key Injuries: TE Greg Olsen (foot), C Ryan Kalil (neck), S Kurt Coleman (knee).
PITTSBURGH STEELERS
THIS WEEK: 7 LAST WEEK: 2 RECORD: 3-2
The Steelers getting drilled at home by Jacksonville, with QB Ben Roethlisberger throwing five interceptions, obviously raises concerns, but that's surely not the new normal.
Key Injuries: OLB Bud Dupree (shoulder).
DENVER BRONCOS
THIS WEEK: 8 LAST WEEK: 8 RECORD: 3-1
The Broncos have established that they can be competitive, with a defence and running game, but can they get enough in the passing game to take it up to another level?
Key Injuries: DE Jared Crick (back), LT Garrett Bolles (ankle).
LOS ANGELES RAMS
THIS WEEK: 9 LAST WEEK: 6 RECORD: 3-2
Came up short against the Seahawks, but just barely, as the Rams did get to the Seattle 20 on the final drive before getting shut down.
Key Injuries: None.
MINNESOTA VIKINGS
THIS WEEK: 10 LAST WEEK: 10 RECORD: 2-2
Sam Bradford's return from injury didn't inspire confidence, but Case Keenum helped steer the Vikings' ship to victory in Chicago. RB Jerick McKinnon's 146 yards from scrimmage helped a bunch, too.
Key Injuries: RB Dalvin Cook (knee).
DETROIT LIONS
THIS WEEK: 11 LAST WEEK: 9 RECORD: 3-2
A couple of fourth-quarter touchdowns made the score close against Carolina, but the Lions are good enough that it counts as a disappointing result.
Key Injuries: MLB Jarrad Davis (concussion), OLB Paul Worrilow (knee).
SEATTLE SEAHAWKS
THIS WEEK: 12 LAST WEEK: 14 RECORD: 3-2
There are still concerns about the running game – Thomas Rawls and Eddie Lacy rushed for 39 yards on 17 carries against the Rams – but Seattle's defence helped them squeeze out a win by forcing five turnovers.
Key Injuries: RB Chris Carson (knee), DE Cliff Avril (neck).
JACKSONVILLE JAGUARS
THIS WEEK: 13 LAST WEEK: 21 RECORD: 3-2
A lopsided win in Pittsburgh sets the Jaguars up for a pretty good run. This week's home game against the Rams is the only team with a (current) winning record on the schedule over the next seven games.
Key Injuries: WR Allen Robinson (knee).
BUFFALO BILLS
THIS WEEK: 14 LAST WEEK: 12 RECORD: 3-2
Losing at Cincinnati doesn't hurt as much as the injuries do. Losing their top two receiving options could further limit an already limited Bills offence.
Key Injuries: WR Jordan Matthews (thumb), OLB Ramon Humber (thumb), CB E.J. Gaines (groin), TE Charles Clay (knee).
TAMPA BAY BUCCANEERS
THIS WEEK: 15 LAST WEEK: 13 RECORD: 2-2
Competitive, but not quite enough to take down the Patriots last week, the Bucs have yet to get a big game out of WR Mike Evans, who hasn't been terrible, but has gone over 70 yards once in the first four games.
Key Injuries: OLB Lavonte David (ankle), S T.J. Ward (hip), MLB Kwon Alexander (hamstring).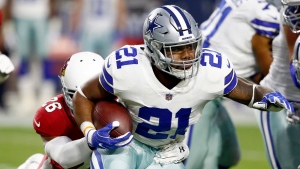 DALLAS COWBOYS
THIS WEEK: 16 LAST WEEK: 18 RECORD: 2-3
Dallas' inability to contain Aaron Rodgers caught the headlines on the weekend, and ever since it's been about owner/GM Jerry Jones trying to keep his team together because there has been resistance to his anthem position. At least until the most recent court decision on the Ezekiel Elliott case.
Key Injuries: MLB Anthony Hitchens (knee), CB Nolan Carroll (concussion), OLB Sean Lee (hamstring).
WASHINGTON
THIS WEEK: 17 LAST WEEK: 19 RECORD: 2-2
You're living your best life when you get to move up two spots on a bye week. Take it, Washington.
Key Injuries: MLB Mason Foster (shoulder).
NEW ORLEANS SAINTS
THIS WEEK: 18 LAST WEEK: 20 RECORD: 2-2
Same goes for the Saints, whose big move during the off-week was to trade RB Adrian Peterson, opening the door for rookie Alvin Kamara to get even more touches.
Key Injuries: LT Terron Armstead (shoulder).
NEW YORK JETS
THIS WEEK: 19 LAST WEEK: 24 RECORD: 3-2
Remember when there was a question about whether the Jets would win a game this season? They are tied for the lead in the AFC East!
Key Injuries: RB Matt Forte (toe).
BALTIMORE RAVENS
THIS WEEK: 20 LAST WEEK: 23 RECORD: 3-2
Catching the Raiders are a good time, the Ravens had a comfortable road win, as the defence held the Raiders to 245 yards in total offence.
Key Injuries: RB Danny Woodhead (hamstring), RB Terrance West (calf), RG Marshal Yanda (ankle), DE Brent Urban (foot), TE Benjamin Watson (calf).
MIAMI DOLPHINS
THIS WEEK: 21 LAST WEEK: 26 RECORD: 2-2
The Dolphins have serious questions on offence, as QB Jay Cutler has averaged a career-low 176.5 passing yards per game, but they ground out a low-scoring win against Tennessee and that moves them in the right direction.
Key Injuries: QB Ryan Tannehill (knee).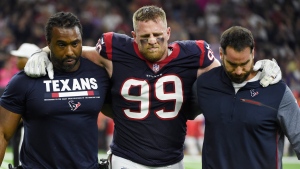 HOUSTON TEXANS
THIS WEEK: 22 LAST WEEK: 15 RECORD: 2-3
The home loss to Kansas City isn't nearly as problematic for the Texans as losing J.J. Watt and Whitney Mercilus, especially when Jadeveon Clowney and Bernardrick McKinney are nursing their own injuries – that's a lot of hits on the defensive side of the ball.
Key Injuries: DE J.J. Watt (leg), OLB Whitney Mercilus (pectoral), TE C.J. Fiedorowicz (concussion), RG Jeff Allen (ankle), ILB Brian Cushing (suspension), CB Kevin Johnson (knee).
ARIZONA CARDINALS
THIS WEEK: 23 LAST WEEK: 17 RECORD: 2-3
Not remotely competitive at Philadelphia, does the addition of RB Adrian Peterson give the Cardinals offence the kind of runner that they need to withstand David Johnson's absence?
Key Injuries: RB David Johnson (wrist), WR John Brown (quadriceps), OLB Markus Golden (knee), ILB Deone Buccanon (ankle).
CINCINNATI BENGALS
THIS WEEK: 24 LAST WEEK: 25 RECORD: 2-3
A win over Buffalo is another step in the right direction, though injuries have thinned out the receiving corps and secondary.
Key Injuries: TE Tyler Eifert (back), CB Adam Jones (back), CB Dre Kirkpatrick (shoulder).
TENNESSEE TITANS
THIS WEEK: 25 LAST WEEK: 16 RECORD: 2-2
There's a chance that QB Marcus Mariota could play this week, but if not, the Titans don't look too promising right now.
Key Injuries: SS Jonathan Cyprien (hamstring), WR Corey Davis (hamstring), QB Marcus Mariota (hamstring).
L.A. CHARGERS
THIS WEEK: 26 LAST WEEK: 29 RECORD: 1-4
The Chargers got their first win of the year, and left the Giants without any wide receivers, apparently.
Key Injuries: WR Mike Williams (back).
OAKLAND RAIDERS
THIS WEEK: 27 LAST WEEK: 22 RECORD: 2-3
There was some concern about the Raiders' performance without starting QB Derek Carr, and last week's home loss to Baltimore didn't do anything to alleviate those concerns.
Key Injuries: QB Derek Carr (back), CB David Amerson (concussion).
INDIANAPOLIS COLTS
THIS WEEK: 28 LAST WEEK: 27 RECORD: 2-3
Somehow managed to squeeze out an overtime win against San Francisco, even after their stadium was used as a political prop by the VP; still not a great team.
Key Injuries: QB Andrew Luck (shoulder).
CHICAGO BEARS
THIS WEEK: 29 LAST WEEK: 28 RECORD: 1-4
The Bears were surprisingly competitive with Mitch Trubisky at quarterback, but maybe not due to Trubisky's 128 yards passing.
Key Injuries: WR Cameron Meredith (knee), WR Kevin White (collarbone), ILB Jerrell Freeman (pectoral, concussion), RG Kyle Long (ankle), CB Prince Amukamara (ankle).
SAN FRANCISCO 49ERS
THIS WEEK: 30 LAST WEEK: 31 RECORD: 0-5
Gave a solid effort at Indy, and got some nice production from RB Matt Breida (71 yards on 13 touches) and TE George Kittle (seven catches for 83 yards and a touchdown on nine targets).
Key Injuries: OLB Reuben Foster (ankle).

NEW YORK GIANTS
THIS WEEK: 31 LAST WEEK: 30 RECORD: 0-5
How does an NFL team cope when they lose four receivers in a single week? Roger Lewis Jr. is suddenly the guy at wide receiver for the G-Men.
Key Injuries: WR Odell Beckham Jr. (ankle), WR Brandon Marshall (ankle), WR Sterling Shepard (ankle), WR Dwayne Harris (foot), Olivier Vernon (ankle).
CLEVELAND BROWNS
THIS WEEK: 32 LAST WEEK: 32 RECORD: 0-5
The Browns remain winless, after a home loss to the Jets, and rookie QB DeShone Kizer's struggles make the current outlook bleak.
Key Injuries: WR Corey Coleman (hand).


Scott Cullen can be reached at scott.cullen@bellmedia.ca