Votto on Puig's bat flip: Walk-off 'warrants it'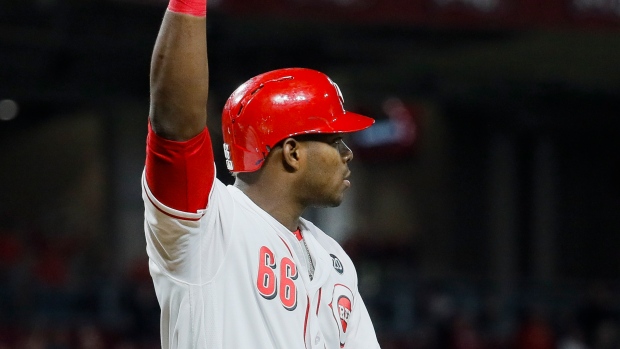 Yasiel Puig's bat flip after delivering a game-winning hit on Wednesday sat just fine with Cincinnati Reds teammate Joey Votto.
Puig delivered a deep single to centre field with the bases loaded against the Chicago Cubs in 10th inning of Wednesday's game, launching his bat in celebration.
"Bat-flip rules are very, very loose these days. I think any walk-off situation warrants anything," Votto told The Athletic. "I think if he'd cartwheeled to first base, we would have been happy about that too."
Puig's bat flips have drawn the ire of opponents in the past and Reds will meet the Cubs again on Thursday night.
For the season, the 28-year-old is batting .212 with seven home runs and 23 RBI in 41 games.