Claman De Melo makes 3 Canadians at Indy 500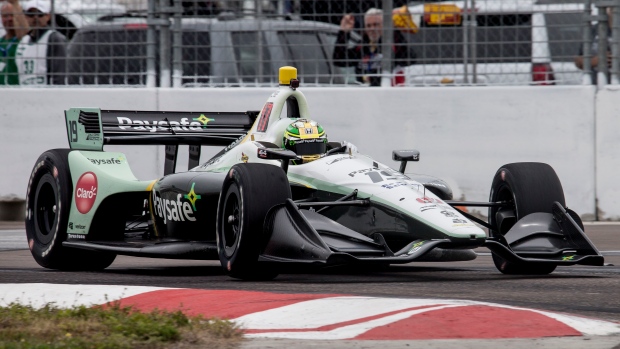 INDIANAPOLIS — There will be three Canadians vying for the Indy 500 after Dale Coyne Racing announced Zachary Claman De Melo as the replacement driver for Pietro Fittipaldi.
Claman De Melo and Fittipaldi are in a ride share for Coyne, with the latter slated to drive in the historic race before suffering serious injuries in a crash in Belgium racing in the World Endurance Championship series.
The announcement was made Tuesday before Indianapolis Motor Speedway opened for the first day of preparations leading into the May 27 race.
Claman De Melo will join Schmidt Peterson Motorsports teammates James Hinchcliffe and Robert Wickens as the third Canadian in the field.
The 20-year-old will also be among the Indy 500 rookie class, and he is one of 35 drivers trying to earn one of the 33 spots in the race.
He filled in for Fittipaldi last week on Indy's road course and finished a career-best 12th.
___
More AP Auto Racing: https://racing.ap.org/