ClubLink applies to demolish Glen Abbey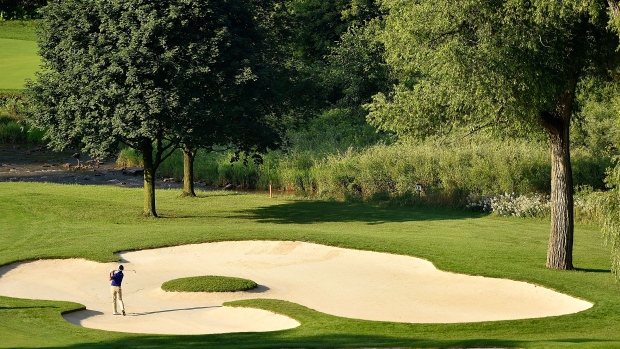 ClubLink has fired back at the Town of Oakville in the dispute over the future of Glen Abbey saying it will plough the course under rather than continue to operate it.
The course ownership and operation outfit released a letter Monday it sent to the town saying that it will be applying for a permit to demolish the course and most of the buildings on it.
The move comes after Oakville town council passed a motion in August to declare the Jack Nicklaus-designed course a heritage site under the Ontario Heritage Act, which ClubLink called "broad and overreaching."
"The town's insistence that the entire golf course has heritage value and that the removal of the golf course cannot conserve the heritage resource might mean that ClubLink would be required to operate and maintain the golf course in perpetuity – that's simply not how the Ontario Heritage Act works," said ClubLink chairman and chief executive officer Rai Sahi in a press release.
ClubLink is trying to develop the land the course sits on into residential and commercial space. The town of Oakville, led by a citizens' lobby group, has been trying to keep the course in existence.
Glen Abbey has hosted the RBC Canadian Open 29 times with the 30th scheduled for next July. Oakville council commissioned a report which spoke to the significant historical value of the course as a landmark and tournament site. On Aug. 21, it passed a motion to seek a heritage site designation for the course, presumably to prevent ClubLink from turning the fairways into driveways.
It was originally thought that ClubLink might appeal that decision to the Conservation Review Board, but instead it's decided to move ahead with an application to raze the course. Under this plan, the structure known as Golf House as well as the structures that house the greens staff would be kept intact, but all other buildings – including presumably the clubhouse – would be knocked down.
Regardless of the future of the course, it's likely next year will be the final time the Open is held at Glen Abbey. Golf Canada has been on the hunt for a new location as the Oakville course is no longer suitable for holding the Canadian tournament from both a competitive and logistical standpoint.
It's almost certain this isn't the last salvo to be fired in the battle over the future of the course and it's possible the final chapter may not be known when the 2018 RBC Canadian Open tees off.