Cogliano's ironman streak ends with two-game suspension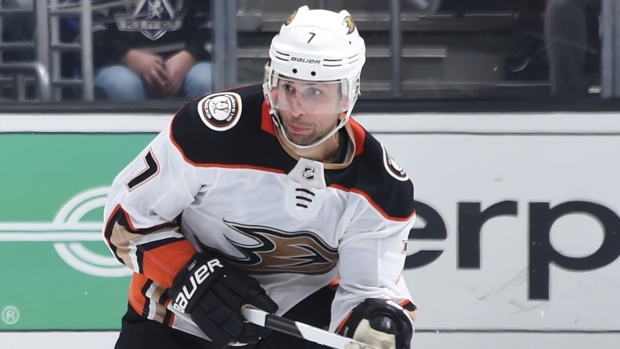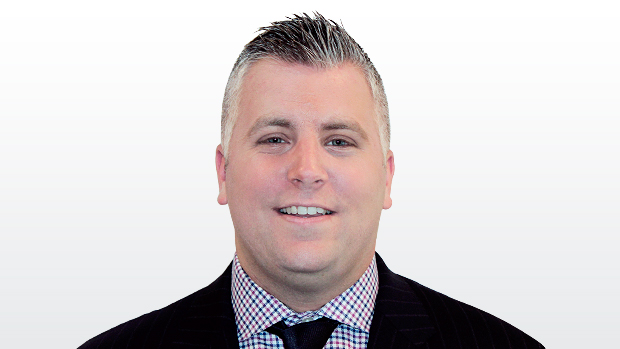 Andrew Cogliano's pursuit of Doug Jarvis and NHL ironman immortality is over.
The Anaheim Ducks' forward, who had not missed a single game since entering the NHL in 2007 with the Edmonton Oilers, will see his consecutive contests played streak end at 830 games on Monday night in Denver.
Cogliano was suspended two games by the NHL's Department of Player Safety on Sunday for his interference penalty and illegal check to the head of Los Angeles Kings forward Adrian Kempe on Saturday night.
The suspension ends Cogliano's streak just the same as an injury or illness.
Ducks head coach Randy Carlyle insisted after Sunday's practice that Cogliano's hit was not suspension worthy. But Cogliano's shoulder connected with Kempe's head while the puck was not in the vicinity, in a game in which tempers were already flaring; there were three fights within the first three minutes between the Southern California rivals.
Cogliano will forfeit $32,258.06 in pay as part of the two-game ban. He declined to comment to reporters on Sunday before the Ducks left for Denver.
Cogliano, 30, signed a three-year, $9.75 million contract extension with the Ducks on Friday, which reinvigorated talk that he could take down Jarvis' record 964-game ironman streak.
Cogliano will fall 134 games short of tying one of the game's toughest records. His run lasted an incredible 3,754 days, more than 10 years and three months, and was the fourth-longest in NHL history.
Jarvis appeared in 964 consecutive contests from debuting in the NHL on Oct. 8, 1975 with the Montreal Canadiens until Oct. 10, 1987 with the Hartford Whalers. Jarvis outlasted Garry Unger while playing concurrently with Unger's then-record streak. Steve Larmer, who owns the third longest streak at 884 games, ended his streak by sitting out early in the 1993-94 season with a contract dispute and trade request.
Cogliano was one of just three players, including Jarvis, to start a career with 800-plus consecutive games in not just the NHL, but also MLB and NBA history. Basketball player Johnny Kerr, who played with Syracuse, Philadelphia and Baltimore in the NBA, was the other; Kerr began his career in 1954 with 844 straight appearances.
Florida Panthers defenceman Keith Yandle now holds the NHL's longest active games played streak at 676 games. Three other players - Patrick Marleau (669), Phil Kessel (655) and Karl Alzner (583) - all have streaks going north of 500 games.
Most consecutive games played in NHL history
1. Doug Jarvis (MTL / WSH / HFD) - Oct. 8, 1975 to Oct. 10, 1987 - 964 games
2. Garry Unger (TOR / DET/ STL / ATL) - Feb. 24, 1968 to Dec. 21, 1979 - 914 games
3. Steve Larmer (CHI) - Oct. 6, 1982 to April 15, 1993 - 884 games
4. Andrew Cogliano (EDM / ANA) - Oct. 4, 2007 to Jan. 13, 2018 - 830 games
Contact Frank Seravalli on Twitter: @frank_seravalli