Collins: Belichick 'too strict' for Giants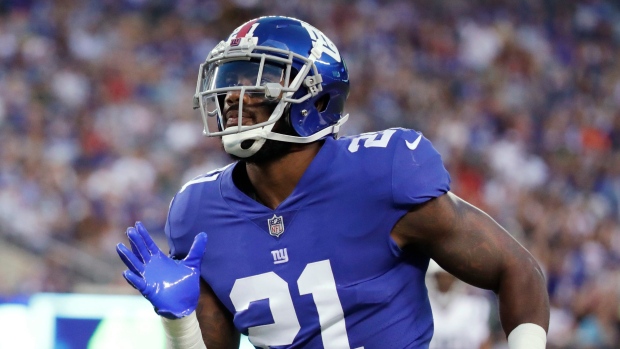 Bill Belichick's declaration on Monday that he intended to return as head coach of the New England Patriots next season must have come as relief for New York Giants safety Landon Collins.
The Pro Bowler says that the six-time Super Bowl-winning coach would not be a good fit for his team.
"The way he runs his organization, I've been through that process. I don't like it," Collins told Zach Braziller of the New York Post. "It's too strict. …. He's a great winner, he's a great coach. I don't know if [his style] is what the organization really wants. I talked to guys who played for [his] team. They love winning, but at the same time, they don't want to be on the team."
The suggestion that Belichick could leave the Pats for the Giants was made in an explosive report from ESPN that came out last Friday, one which the Pats have vehemently denied.
Collins also said that he intends to make amends with cornerback Eli Apple after calling the second-year player a "cancer" last month.
"My relationship can be repaired with [Apple]," Collins said. "Our relationship can be mended. I don't know what his mindset is right now. He's kind of all over the place right now. You can see that with his Twitter rant. We got to have an understanding why he's playing football, because you got to be playing football to be one of the best players, not to be on the team and blowing your opportunity."
The Giants finished the season at 3-13 and last in the NFC East, missing the playoffs for the fifth time in six seasons. Head coach Ben McAdoo was fired in December with Steve Spagnolo taking over coaching duties for the season's final four weeks.