Commodore takes shift as an Uber driver
As TSN Hockey Insider Bob McKenzie writes, the former NHL defenceman is now driving people around the Valley of the Sun region in his hybrid Cadillac Escalade.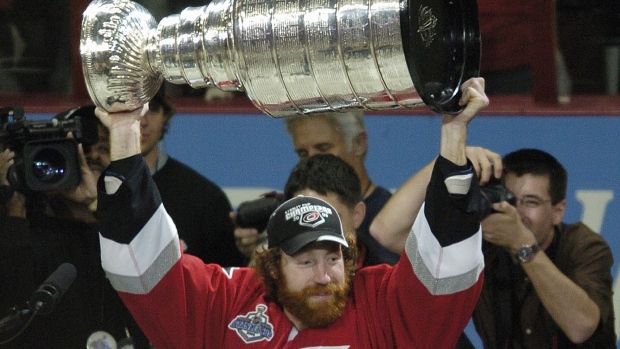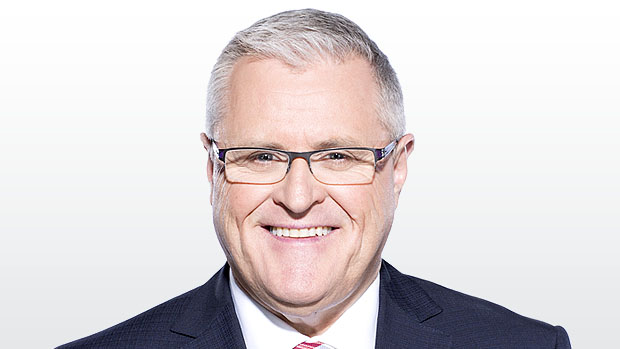 Mike Commodore has been known as many things to many people.
The guy with the big, red Afro who would shave his head for charity; the guy who wore the white bathrobe; a Stanley Cup champion; the guy who played 484 career regular-season games for seven teams over 12 years; the guy with a pathological dislike for Mike Babcock; and the guy, at times, with a funny Twitter account that popularized the hockey catchphrase #PackYourS---.
Now you can add one more: Uber driver.
The soon to be 37-year-old retired defenceman who lives in Scottsdale, Ariz., tweeted last week he had signed up to be an Uber driver. Last Friday night, from 6 to 11 p.m., he was driving people around the Valley of the Sun region in his hybrid Cadillac Escalade.
For that, he got $94 plus $5 in tips and a lot of a good conversation, as well as some entertaining tweets on Twitter.
"I'm single, I've got no kids, I was just looking for something to get me out of the house and keep me out of the bars," Commodore said earlier Monday while on his way to play golf. "I don't really do too much except play golf or go to the bar, so I figured this would be a good social thing for me.
"I don't mind driving. I like to meet people and I like to talk to people. I'll definitely do it again, one night a weekend or maybe even during the week."
It certainly isn't for the money, said Commodore, whose NHL gross career earnings were close to $20 million. "One of the guys I drove gave me a single [dollar] as a tip and I told him, 'Hey, buddy, you keep it. You need it more than me.'"
It didn't take Commodore long to figure out the pros and cons of being an Uber driver in Scottsdale.
"The Valley is pretty spread out and you don't know until you pick up your person where you're taking them," he said. "I'd like it better if I knew that before I take the ride."
But he also quickly realized how small the world is and how that can make for interesting conversation, which is what he was after in the first place.
One of his fares were two guys and a girl from Columbus, where Commodore played 157 games over three seasons before being bought out of his five-year, $18.75-million contract.
"I asked them where they're from and they say, 'Columbus,' and I say, 'I used to live in Columbus.' They asked me what I did and I told them I played hockey. They say, 'For who?' I say, 'The Blue Jackets.' They thought I was full of s--- and asked me what years, so I told them.
"They say, 'So you know Rick Nash then?' I say, 'Yeah, Rick is a good friend.' They say, 'What about Jared Boll?' I say, 'Yeah, I know Jared...I can do the whole roster if you like. Why don't you just look me up?'"
And that they did.
Later that evening, Commodore was driving six teenage girls to a function when one of them asked where he was from. He told them he was Canadian. They asked if he played hockey.
"As a matter of fact I did," he told them.
One of the girls asked Commodore if he'd ever heard of her uncle, Doug Weight.
"I told her not only do I know Dougie but I played with him [in Carolina]," he said. "They didn't believe me at first and I told her to call Dougie, which she did, but he didn't pick up. I think the Islanders were playing Friday night."
They were, actually, against the Arizona Coyotes in Brooklyn, as fate would have it.
"It was fun," Commodore said. "I enjoyed it. It's nice to meet people and talk to them in a different way."
It was suggested to Commodore that for those passengers who don't like to talk, getting the chatty red-headed Uber driver could be their worst nightmare.
"Oh, I know the deal," Commodore said with a laugh. "If the customer doesn't want to talk, then I won't talk."
But if the customer is up for conversation, some music playing while riding in a hybrid Escalade, Mike Commodore would be your Uber man.