Connor puts Jets on brink of Conference Final
Kyle Connor scored the first two goals of his Stanley Cup playoff career and assisted on Mark Scheifele's third period dagger with that silky-smooth drive to lead the Jets to a convincing 6-2 win over the Predators in Game 5 on Saturday night. Frank Seravalli has more.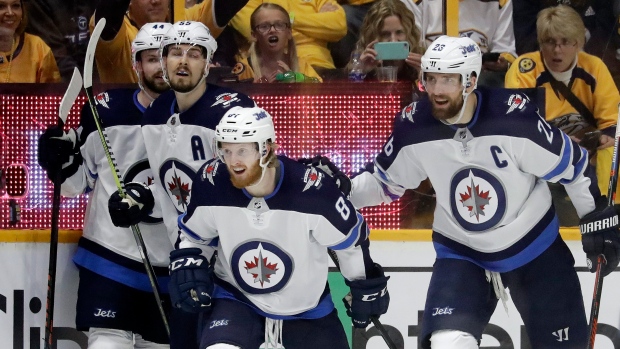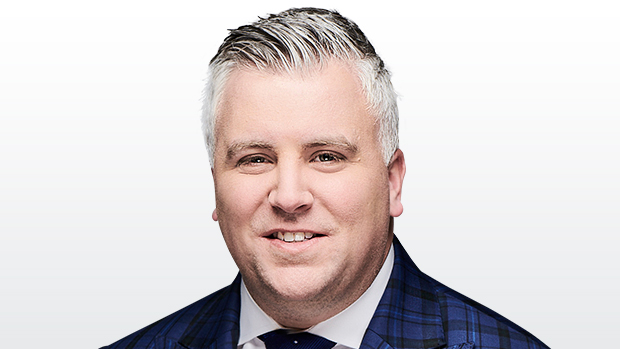 NASHVILLE, Tenn. — Blake Wheeler said there was a moment in the first period, as the Predators were taking it to the Winnipeg Jets, that he sensed Kyle Connor might be coming alive.
He described it as a "quick dart," a shake and bake near the blue line, then a dangle or two that turned into maybe Winnipeg's only scoring chance of the period.
"That's when I knew he was good," Wheeler said. "For him to have that confidence in the offensive zone, to make a little move, make a little play, I knew he was coming."
There was a certain element of risk to it. A turnover goes the other way, the Predators score, they can insert their will to trap and clog and ground the Jets.
Jets coach Paul Maurice loved it.
"We can't be afraid to make mistakes," Maurice said. "I think he kind of pushed through it on that play."
Gone was any hint this was the same rookie who meekly tiptoed through the first four games of this Western Conference semifinal.
The Winnipeg Jets got their 31-goal scorer back from the side of the milk carton.
His timing was impeccable. Connor woke up the rest of Winnipeg, leading a furious four-goal charge that left the defending Stanley Cup finalists shellshocked and on the brink of elimination.
Connor scored the first two goals of his Stanley Cup playoff career and assisted on Mark Scheifele's third period dagger with a silky-smooth take to drive the Jets to a convincing, 6-2 triumph in Game 5 on Saturday night.
It will be mayhem in Manitoba on Monday night as the Jets can advance to the Western Conference final with a win at Bell MTS Place in Game 6. No Winnipeg-based NHL team has ever made it past the second round.
"I'm probably not going to do much grocery shopping," said Wheeler. It would be a Beatles-like mob scene at Safeway or Sobeys.
The Nashville Predators will need to beat the Jets for a second straight game in Winnipeg to keep their Stanley Cup dreams alive.
"Well, we had to go to Winnipeg anyway," Predators coach Peter Laviolette said. "The plane's already booked and we were ready to go. There's no group that I'd rather be with to win one hockey game than this group."
The problem is Nashville needs to win two now before the Jets win one.
The funny thing is that when this season started, many expected another Connor (McDavid) to have a different Canadian team in this exact position.
Turns out, two Connors - Kyle Connor and Connor Hellebuyck - are better than one.
"It's a big game for us, kind of setting us up good here," Connor said of the biggest night of his young career. "But we're just trying to stay in the moment."
Some would have said Connor's moment was only a matter of time. During the regular season, Patrik Laine (44 goals), Connor (31) and Ehlers (29) combined for nearly 40 per cent of the Jets' total offence.
Entering Game 5, that trio - with Laine's three goals and donuts for both Connor and Ehlers - had accounted for just nine per cent of the playoff scoring.
Connor registered eight shots on goal in the first four games against Nashville but rarely seemed dangerous. He picked a heck of a time for his confidence to mushroom, a pivotal and potentially season-deciding game.
"He's a young player used to putting the puck in the net and when it doesn't happen right away, especially in your first taste of playoff action, it can be difficult to stick with it," Wheeler said. "His confidence hasn't wavered a bit."
Like, not even a little bit?
"I don't lose sleep, no," Connor said. "That's not the bottom line, the bottom line is team success, winning."
Instead, Wheeler helped coach Laine, Connor and Ehlers through it.
"We've been telling our young guys that we don't need one guy to be the hero every night," Wheeler said. "We don't need these guys to score the game-winning goal every night. If you're going to have success at this time of the year, everyone is going to have their turn in the spotlight. It's just a rotation. Tonight was Kyle Connor's turn."
What made Game 5 such a convincing win wasn't necessarily the score, but the fact that the Jets never strayed from their identity. There was a moment in the first intermission when you wondered whether they might have to change it up, losing four straight periods to the Preds.
They kept true to themselves. Hellebuyck said "we believe in the way we're playing." Wheeler called it an "unwavering confidence."
Maurice's pride was beaming behind his stone-cold coach's mask.
"All you want is your team to play with the identity that we believe it has," Maurice said. "This is what we look like. You're going to do that some nights and you're going to lose. But you want it to look that way, because if you do that, you never lose confidence even after a loss."
That identity, the one responsible for their second four-goal second period of the series, has pushed the Predators to the edge.
All that's left now is for Ehlers to push them over.
Contact Frank Seravalli on Twitter: @frank_seravalli​