Continental Cup to move from Vegas to London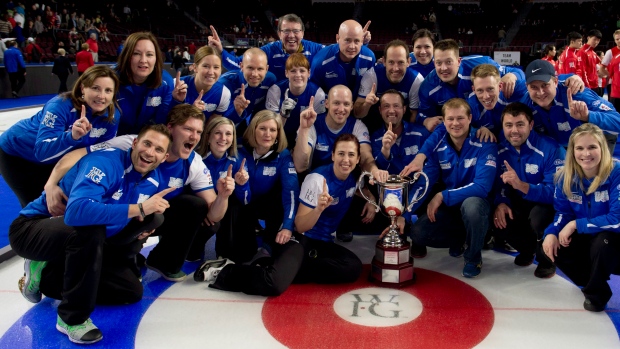 ORLEANS, Ont. — The Continental Cup is leaving Las Vegas for the Forest City.
Curling's version of the Ryder Cup will return to Canada in 2018 when London, Ont., hosts the competition at The Sports Centre from Jan. 11-14.
"Having been a part of many past successful events in my hometown of London, I'm very excited to see our city get another chance to host an elite Season of Champions event," Curling Canada board chair Peter Inch said Tuesday in a release. "The World Financial Group Continental Cup gives fans a wonderful opportunity to see the world's best men's and women's players in one exciting event under one roof, and I know London is going to put on a great show for the players and fans alike."
Team North America has defeated Team World in the last five editions of the Continental Cup, which made its debut in 2002. The competition features traditional team games, mixed doubles and skins games.
The event was last held in Canada in 2015 at Calgary. Las Vegas served as host the last two years.
The Sports Centre has seating for around 1,500 spectators. It's the home rink for the London Nationals of the Greater Ontario Junior Hockey League.
Captains, coaches and players will be named at a later date.