Core 4...plus more: Examining U-24 players on Canada's teams
TSN Hockey's extended list of Under-24 players with the Oilers, Canucks, Flames, Jets, Canadiens, Maple Leafs and Senators showcases plenty of young and promising hockey talent across the country.
Core 4 Under-24: Why did the Oilers leap the Maple Leafs for top spot?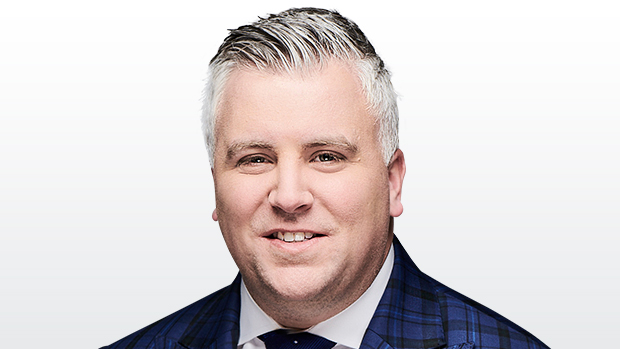 The future continues to look bright for Canada's seven NHL teams, with the Oilers and Maple Leafs still holding the top two spots in TSN Hockey's Core 4 U-24 ranking.
Both teams have players with identical grades (three A's and one B), but Connor McDavid has the clear edge over Auston Matthews and Edmonton improved this season with Evan Bouchard replacing Jesse Puljujarvi in their list.
When balancing the Leafs' books, the attention has been on contracts for William Nylander and Auston Matthews, but the reality is that it's Mitch Marner who could tear apart the team budget as he could be knocking on the door of a 100-point season in the final year of his entry-level deal.
Patrik Laine headlines the Jets' list and head coach Paul Maurice has been impressed by Josh Morrissey, who took the biggest year-over-year leap last year he'd seen in his two decades behind an NHL bench.
With a superstar like Elias Pettersson, just about anything seems possible now in Van City. Thomas Chabot has allowed Ottawa to forget Erik Karlsson, while Drake Batherson - who plays his first NHL game on Thursday - has shown great potential.
And Montreal has bumped up its Core 4 stocks, swapping out Alex Galchenyuk for Max Domi and acquiring blue chip forward Nick Suzuki.
Check out our deeper dive of the Canadian teams' Core 4 below.
Methodology: We went through every organization, from top to bottom, isolating the top players 23-and-under who are now Core 4 players or are authentic candidates to become Core 4 players. In the case of closely graded players, teams with players currently in the NHL earned the edge over others with prospects in the minors or junior.
Legend

No. 1 goalie, 1st pair defenceman, 1st line forward

No. 1 goalie, 2nd pair defenceman, 2nd line forward

Depth goalie, 3rd pair defenceman, 3rd/4th line forward
1. Edmonton (2017: No. 2)

The Core Four...Plus More
Player
Rating
2018-19
Age
GP
G
A
PTS
1.

Connor McDavid

, C

Edmonton

21

18

10

16

26

2.

Leon Draisaitl

, C

Edmonton

23

18

11

9

19

3. Evan Bouchard, D

London (OHL)

19

3

2

1

3

4.

Darnell Nurse

, D

Edmonton

23

17

2

4

6

5.

Kailer Yamamoto

, RW

Bakersfield (AHL)

19

-

-

-

-

6.

Jesse Puljujarvi

, RW

Bakersfield (AHL)

20

-

-

-

-

7. Kirill Maksimov, RW

Niagara (OHL)

19

16

11

9

20

8. Ryan McLeod, C

Mississauga (OHL)

19

17

3

17

20

9. Olivier Rodrigue, G

Drummondville (QMJHL)

18

16

11-4-0

2.43

.900

10.

Ethan Bear

, D

Bakersfield (AHL)

21

6

0

2

2
Scoop: The Oilers are at a crossroads now with their organizational depth. Puljujarvi and Yamamoto have not been able to step in and consistently produce, necessitating their demotion to Bakersfield. The bottom half of their board, with Maksimov and then McLeod, is a couple of years away. Not having Puljujarvi and Yamamoto to rely on in the here and now creates a significant hole for a team that struggles more often than not because of a lack of scoring depth. They need Puljujarvi and Yamamoto, two players who could cure a lot of ills on a weak right side of the offence, to return as impact performers.
THREE BIG QUESTIONS
1. Will Jesse Puljujarvi find his way or is he Nail Yakupov redux? Puljujarvi, still 20, has shown to have a much more versatile skillset than Yakupov. He is back in the AHL now, unable to gain Todd McLellan's trust to play in the top six. The miss for the Oilers was in not grooming Puljujarvi in one of those spots over the second half of a lost season last year. He will now have to dig in and work his way back from Bakersfield.
2. What is the ceiling for Evan Bouchard? The No. 10 overall pick made a great first introduction with the Oilers. He would check so many of the boxes Edmonton desperately needs: a top-performing, right-shooting blueliner who can produce points, run the power play, and log minutes.
3. Is Olivier Rodrigue Edmonton's goalie of the future? Rodrigue, 18, is now the Oilers' top goaltending prospect alongside Stuart Skinner after his second-round selection. Time will tell if he is the answer, but it would behoove the Oilers to begin mapping out a long-range vision for the crease.
2. Toronto (2017: No. 1)

The Core Four...Plus More
Player
Rating
2018-19
Age
GP
G
A
PTS
1.

Auston Matthews

, C

Toronto

21

11

10

6

16

2. Mitch Marner, RW

Toronto

21

18

5

17

22

3.

William Nylander

, LW
Toronto

22

-

-

-

-

4.

Kasperi Kapanen

, RW

Toronto

22

18

6

6

12

5.

Travis Dermott

, D

Toronto

21

15

0

2

2

6. Rasmus Sandin, D

Toronto (AHL)

18

4

2

2

4

7. Timothy Liljegren, D

Toronto (AHL)

19

12

2

5

7

8. Carl Grundstrom, LW

Toronto (AHL)

20

10

5

6

11

9.

Andreas Johnsson

, LW

Toronto

23

13

2

1

3

10. Sean Durzi, D

Owen Sound (OHL)

20

9

0

10

10
Scoop: The megawatt star power is the marquee attraction that will keep Matthews and the Maple Leafs near the top of the Core 4 list through 2020. That much is obvious. The most interesting development over the last year, or even in the last six weeks, is the emergence of Kapanen, who has filled the void of William Nylander so capably. Kapanen was a classic tweener - too good for the AHL, but not enough of a consistent producer for the NHL - but he has played the part of an authentic top-six forward well enough to at least bump Dermott out of the Core 4 in one of the toughest calls of the exercise.
THREE BIG QUESTIONS
1. Could Travis Dermott be a Top 3 defenceman? Dermott didn't make the cut among the Leafs' Core Four, but Dermott's underlying numbers through 50 NHL games are impressive. He has shown himself to be more than capable to handle third pair responsibilities, but the Leafs are hoping for more, and he's tracking ahead of whether other potential top-pairing players were at his age.
2. How soon will Rasmus Sandin and Timothy Liljegren fill out the blueline? With a real salary cap crunch on the way, and the potential to lose Jake Gardiner to free agency, the Leafs will need inexpensive blueline contributors in an expedient fashion.
3. Could Sean Durzi be a diamond in the rough? A second-round pick last June, Durzi was already passed over once in the NHL Draft. He was worth a shot as a dynamic offensive-minded defenceman shaped in a mold similar to Minnesota's Jared Spurgeon. They're both right-shooting and have similar point production in major junior.
4. Vancouver (2017: No. 10)

The Core Four...Plus More
Player
Rating
2018-19
Age
GP
G
A
PTS
1.

Elias Pettersson

, C

Vancouver

20

14

10

7

17

2.

Brock Boeser

, RW

Vancouver

21

13

4

7

11

3.

Bo Horvat

, C

Vancouver

23

20

9

8

17

4. Quinn Hughes, D

Michigan (NCAA)

19

9

3

6

9

5.

Adam Gaudette

, C

Vancouver

22

14

0

2

2

6. Jonathan Dahlen, LW

Utica (AHL)

20

14

2

6

8

7.

Thatcher Demko

, G
Vancouver

22

-

-

-

-

8.

Michael DiPietro

, G

Windsor (OHL)

19

14

7-5-1

2.18

.926

9.

Jake Virtanen

, RW

Vancouver

22

20

8

2

10

10.

Olli Juolevi

, D

Utica (AHL)

20

15

1

10

11
Scoop: The Canucks are one of only four teams, along Winnipeg, Florida and Detroit, to have all four Core 4 pieces earn 'A' grades. Headlined by wunderkind Pettersson, there is also an argument to be made with Winnipeg whether they're the most potent offensively. Pettersson has become appointment television – it's almost news now when he doesn't score as he continues to take the NHL by storm with a start that rivals Teemu Selanne's in 1992-93. Pettersson, Boeser and Horvat are turning the page nicely from the Sedins, and it won't be long before Hughes is making a much-needed dent on their blueline.
THREE BIG QUESTIONS
1. Will Olli Juolevi be the Canucks' Karl Alzner? Forget his tenure with the Canadiens. We're talking about the Alzner the Capitals got out of the fellow No. 5 overall pick. The Canucks can't unring the bell with Juolevi and he probably won't live up to the billing of his selection, but Alzner gave the Caps a steady (though not flashy) 20:12 for 594 games.
2. Is Jonathan Dahlen a lower case Filip Forsberg? It will be hard to top the ill-advised Martin Erat for Filip Forsberg situation, but Dahlen has a chance. He finished out last season with 44 points in 45 games in Sweden as a 19-year-old. The Canucks acquired him for Alex Burrows, who has already been bought out in Ottawa.
3. Will Thatcher Demko take the net? There's been a hole in goal since Roberto Luongo was traded in 2014. Recent concussion issues aside, which have sidelined him this season, Demko is one of the best North American-born goaltending prospects out there.
5. Winnipeg (2017: No. 3)
The Core Four...Plus More
Player
Rating
2018-19
Age
GP
G
A
PTS
1.

Patrik Laine

, RW

Winnipeg

20

16

8

2

10

2.

Kyle Connor

, LW

Winnipeg

21

16

7

6

13

3.

Josh Morrissey

, D

Winnipeg

23

16

1

7

8

4.

Nikolaj Ehlers

, LW

Winnipeg

22

16

4

4

8

5. Kristian Vesalainen, LW

Manitoba (AHL)

19

6

2

4

6

6.

Jack Roslovic

, RW

Winnipeg

21

0

0

0

0

7.

Sami Niku

, D

Winnipeg

22

0

0

0

0

8. Dylan Samberg, D

Minnesota-Duluth (NCAA)

19

9

2

2

4

9. David Gustafsson, C

HV71 (SWE)

18

5

0

2

2

10.

Eric Comrie

, G

Manitoba (AHL)

23

7

4-3-0

2.72

.923
Scoop: Last year, Laine, Connor and Ehlers combined for a staggering 104 goals, the most among any NHL Core 4 entry –including Toronto (83). Throw in Morrissey, who has blossomed into a No. 2 defenceman, and that is a solid group. Something seems off with Ehlers, who started this season on the fourth line after a quiet playoff run, but his 29-goal campaign last year still makes him a well-qualified 'A' in our book.
THREE BIG QUESTIONS
1. Could Jack Roslovic blossom into Mathieu Perreault Part Deux? Roslovic has been stuck in a fourth-line role with a deep Jets team. His best bet at the moment would be to become to Paul Maurice what Mathieu Perreault has been – a player who can rove up and down the lineup seamlessly and produce consistently. Perreault also had similar AHL numbers and a slow start to his NHL career.
2. Can Sami Niku's offence translate to the NHL level? Niku, 22, is incredibly fun to watch with the swagger he brings to the blueline. The Jets haven't been able to find a spot for him yet, but after being named the AHL's top defenceman last season, some are wondering how seamless the transition in production will be for the flashy Finn.
3. What do the Jets have in Dylan Samberg? With both Tyler Myers and Jacob Trouba in the final year of deals, it's not too early to look to the future. Winnipeg is one of the few teams heavy on the right side. On the left, it's Niku and Samberg. He is trending toward a Brian Dumoulin-type addition. Little flash or pizzazz in his game, but Dumoulin has carved out a nice role for himself as a dependable depth player.
10. Ottawa (2017: No. 23)

The Core Four...Plus More
Player
Rating
2018-19
Age
GP
G
A
PTS
1.

Thomas Chabot

, D

Ottawa

21

18

5

17

22

2. Brady Tkachuk, LW

Ottawa

19

7

4

4

8

3.

Maxime Lajoie

, D

Ottawa

21

18

5

4

9

4. Drake Batherson, RW

Ottawa

20

-

-

-

-

5.

Alex Formenton

, LW

London (OHL)

19

3

1

0

1

6. Jacob Bernard-Docker, D

North Dakota (NCAA)

18

9

2

2

4

7. Josh Norris, C

Michigan (NCAA)

19

9

6

7

13

8.

Colin White

, C

Ottawa

21

18
6
5
11

9. Jonny Tychonick, D

North Dakota (NCAA)

18

8

0

2

2

10. Filip Gustavsson, G

Belleville (AHL)

20

7

2-5-0

4.56

.872
Scoop: It's been a calendar year to forget for the overall Senators organization, but not their prospect pool. Chabot has made Sens fans say, "Erik who?" to a two-time Norris Trophy winner. GM Pierre Dorion felt it was better to have a Tkachuk in hand than a Jack Hughes in the bush. And perhaps most surprisingly, Lajoie and Batherson came from seemingly out of nowhere to become can't-miss players. Lajoie has gone from ECHL to NHL in one year; Batherson wasn't on the radar of Team Canada at all for the World Junior championship, now he's among the AHL's leading scorers and has been called up to the NHL.
THREE BIG QUESTIONS
1. Will Alex Formenton be able to score in the NHL? There's no question Formenton skates like the prototypical NHLer for the future, but his point production in junior hockey has been underwhelming. A nine-game audition did little to reinforce the notion he'll score consistently at the next level.
2. What's the ETA for JBD? That's what everyone wants to know watching Jacob Bernard-Docker's college career begin at North Dakota. Because the Sens' second pick of the first round behind Brady Tkachuk has Hockey IQ through the roof, he makes the game look so easy. ETA: 2021-22 after three seasons in NoDak.
3. What do the Sens have in Logan Brown? In one year, Brown has dropped from No. 2 in the Sens' Core 4 to outside the Top 10. Brown is anything but a certainty to become a full-time NHL player. Remember: Ottawa traded up to get him from No. 12 in the first round in 2016.
13. Calgary (2017: No. 8)

The Core Four...Plus More
Player
Rating
2018-19
Age
GP
G
A
PTS
1.

Matthew Tkachuk

, LW

Calgary

20

18

7

12

19

2.

Juuso Valimaki

, D

Calgary

20

17

1

1

2

3.

Elias Lindholm

, C

Calgary

23

18

9

9

18

4.

Noah Hanifin

, D

Calgary

21

18

0

5

5

5.

Tyler Parsons

, G

Stockton (AHL)

21

3

1-2-0

4.91

.831

6.

Dillon Dube

, C

Calgary

20

14

0

2

2

7.

Sam Bennett

, C

Calgary

22

18

2

2

4

8.

Rasmus Andersson

, D

Calgary

22

15

0

1

1

9.

Andrew Mangiapane

, LW

Stockton (AHL)

22

11

5

7

12

10.

Matthew Phillips

, C

Stockton (AHL)

20

10

1

1

2
Scoop: The Dougie Hamilton trade had a seismic impact on Calgary's Core 4 and, in turn, the future outlook for the franchise. It's interesting to note that neither Lindholm nor Hanifin was part of Carolina's Core 4 last year. Departed prospect Adam Fox, starring at Harvard, also didn't crack the Canes' list this year. Nonetheless, the Flames seem well-positioned in the here and now, with the one real glaring hole in the pipeline being at centre. Lindholm's versatility makes that less of a concern moving forward.
THREE BIG QUESTIONS
1. Is Tyler Parsons the goalie of the future? It's no secret the Flames are looking for a long-term successor to 36-year-old Mike Smith. David Rittich, 26, has stepped up this season, but many in the Calgary organization ultimately envision Parsons ahead of Rittich and Jon Gillies on the depth chart.
2. Will Juuso Valimaki ascend like Mark Giordano? At the same age, the undrafted Giordano probably would have also been graded a 'B' in the Core 4 if we did the exercise in 2003. Valimaki has all the makings of a potential top-pair left-shooting defenceman if he follows his captain's lead.
3. Is Dillon Dubé the Flames' latest engine player? Make no mistake, Matthew Tkachuk is the heartbeat of the Flames, but Dubé is showing the potential to join him as an engine player. The captain of Team Canada's 2018 World Junior team, Dube can crank it up and drag others along with him.
18. Montreal (2017: No. 20)

The Core Four...Plus More
Player
Rating
2018-19
Age
GP
G
A
PTS

1. Jesperi Kotkaniemi, C

Montreal

18

18

3

6

9

2.

Max Domi

, C

Montreal

23

18

10

12

22

3.

Jonathan Drouin

, LW

Montreal

23

18

5

9

14

4.

Nick Suzuki

, C

Owen Sound (OHL)

19

18

16

14

30

5. Ryan Poehling, C

St. Cloud State (NCAA)

19

10

3

9

12

6.

Victor Mete

, D

Montreal

20

15

0

3

3

7. Cayden Primeau, G

Northeastern (NCAA)

19

10

6-3-1

2.68

.909

8.

Artturi Lehkonen

, LW

Montreal

23

18

1

8

9

9. Jacob Olofsson, C

Timra (SHL)

18

14

2

4

6

10. Jordan Harris, D

Northeastern (NCAA)

18

10

1

2

3
Scoop: Eighteen months ago, five of the Canadiens' top six players Under 24 weren't in the organization. There's no question Kotkaniemi is the game-changing addition. The No. 3 overall pick has drawn comparisons to Anze Kopitar and he's already provided a shot in the arm to the Habs as the youngest player in the entire league. In Kotkaniemi, GM Marc Bergevin seems to have found his white whale at centre and the entire dynamic is looking up with the play of Domi, and potentially Suzuki and Poehling, down the middle.
THREE BIG QUESTIONS
1. Will Ryan Poehling sign? Poehling, 19, would be a key centre depth addition. But he is already into his junior season at St. Cloud State. That means it's either sign him after this season, or risk losing him as a free agent after his senior season when he holds the cards to call his own shot.
2. What do the Habs have in Victor Mete? It's legitimate to wonder whether Mete, who fell out of the Habs' Core 4, is a bottom-pair blueliner or if he can play a top-four role. Mete looked like a real find as a 19-year-old, now he's trying to find him himself in the NHL as a 20-year-old.
3. Will Nick Suzuki be Montreal's Swiss Army knife? Suzuki was the key piece in the Max Pacioretty trade. He has previously drawn comparisons to Anaheim's Rickard Rakell. Suzuki probably won't be a 30-goal scorer like Pacioretty, but he can play in almost any situation and contribute in a significant way.


Contact Frank Seravalli on Twitter: @frank_seravalli