Cormier: I'd fight Jones again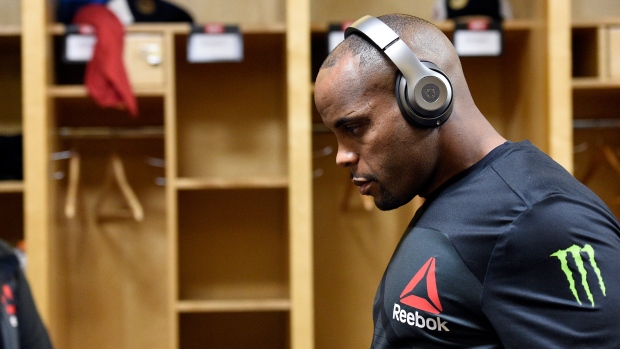 Former Ultimate Fighting Championship light heavyweight champion Daniel Cormier said he would be willing to fight Jon Jones again.
Appearing on the MMA Hour with Ariel Helwani, Cormier spoke about the news that broke last week of Jones failing a pre-fight drug test ahead of UFC 214 where Jones defeated Cormier for the title by third-round technical knockout. Jones reportedly tested positive for the anabolic steroid, turinabol.
"The sad thing is, man, I actually would fight Jones again," Cormier told Helwani. "I just don't know that there will be time. I will have run out of time."
The July 29 fight marked the second time that Jones defeated Cormier. Jones defeated the 38-year-old Cormier at UFC 182 by unanimous decision to win the title, but was subsequently stripped of it less than six months later when he faced felony charges from a hit-and-run in New Mexico.
The rematch between the two fighters was over a year in the making with the fight originally scheduled for UFC 197 on April 23, 2016. After a foot injury to Cormier derailed that date, the rescheduled fight at UFC 200 that July was also scrubbed when Jones was removed from the card with another potential doping violation.
While Cormier praised Jones in an Instagram post following the fight last month, the San Jose native now wonders why Jones would even consider doping in the first place.
"Yo know what's sad?" Cormier said. I really don't believe he ever needed to do anything wrong. He really didn't need to do any of that stuff."
Cormier said the news of the potential violation made him physically ill.
"I felt sick," he told Helwani. "I had to go to my room and lay down because my head was spinning."
For his part, Jones broke his silence on the matter on Sunday night with a tweet.
"Time like these remind me how blessed I truly am," he wrote. "So much to be grateful for."
The United States Anti-Doping Agency must now test Jones' B-sample before formally requesting a hearing with the fighter. Jones could face up to a four-year ban from the sport.
The UFC has yet to comment on the situation.