Could Pens turn to Fleury for Game 6?
Rookie Matt Murray has a sparkling .937 save percentage in the Stanley Cup playoffs. But, the NHL is a what-have-you-done-for-me-lately league.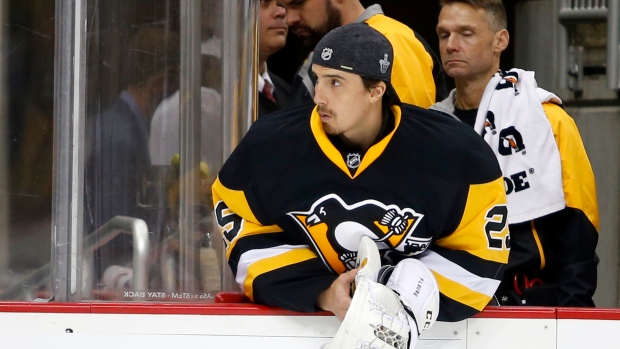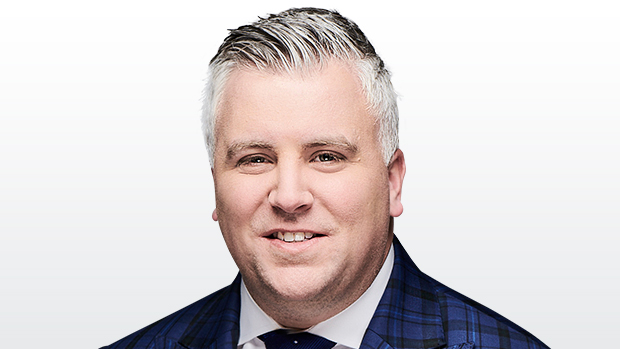 Six days ago, the Pittsburgh faithful chillingly chanted "Mur-ray, Mur-ray!" in unison as rookie netminder Matt Murray nonchalantly turned aside 47 Washington bullets and assuaged an all-out third period assault in Game 3.
That he did it with Marc-Andre Fleury watching over his shoulder from the bench was even more impressive.
Murray, 21, has a sparkling .937 save percentage in the Stanley Cup playoffs. He has outshone likely Vezina Trophy winner Braden Holtby in this second-round series - mitigating Washington's one clear positional edge - and improbably ripped off six wins in eight career playoff starts.
But, the NHL is a what-have-you-done-for-me-lately league, leaving question as to whether Fleury will replace Murray for Game 6 on Tuesday night in Pittsburgh.
The Penguins still hold a 3-2 edge in the best-of-seven series. If a sudden swap sounds crazy, the theory behind it is centered around whether the Penguins would want to turn to a cold Fleury for Game 7 if Murray falters in Game 6.
Washington's offence is now buzzing thanks to Alex Ovechkin's two goals in two games and Fleury hasn't seen game action since March 31. Fleury is capable of winning the series clincher on his own and if not, Game 6 would represent Pittsburgh's one-game cushion to get him re-acclimated.
"Whatever goaltender's in, we're fine with it," Capitals coach Barry Trotz said Sunday in a conference call with reporters. "It must mean that we're doing something right if they're looking to change."
Penguins coach Mike Sullivan was complimentary of Murray but would not confirm him as the starter. If Fleury were to return to the crease, he would be Pittsburgh's third starter in 12 postseason games this spring.
"The reality is we're fortunate that we have two guys right now in Matt and Marc that we're (confident) about both goalies and their ability to help us win," Sullivan said in a Sunday morning conference call. "The coaching staff always discussed our lineup decisions with each respective position as far as what we want to go with and it's no different in the goaltending position."
Both teams had a day off on Sunday. They will resume practice on Monday in their respective cities before Washington travels to the Steel City.
Murray allowed three goals on 19 shots on Saturday night in Game 5 as the Capitals staved off elimination. He could hardly be blamed for any of the goals, particularly the first two on the power play that were launched from Ovechkin's favourite spot on the ice.
The third Capitals goal - a Justin Williams dribbler through the five-hole off an egregious Brian Dumoulin turnover - looked worse than it was since a Penguins defender got ahold of Williams' stick in the shot sequence, leading to an unexpectedly slower shot. Murray nearly gobbled it up anyway.
Sullivan said on Monday the Penguins are "obviously a better team when (Fleury) is a part of it." But the decision when to stick the Stanley Cup winner back in net has been a delicate dance with Murray playing so well and preserving his confidence as goaltender of the future a top priority.
Saturday's loss, as Holtby wrangled back the advantage, opened the door.
"I thought Matt played extremely well, as he has this whole series," Sullivan said. "He made the saves that he was supposed to make for us. He made some timely saves for us to give us a chance to climb back in the game (on Saturday). Certainly I thought Matt's game (Saturday) was as solid as it's been all along here. We feel strongly that he gives us a chance to win when he's in goal right now."
Contact Frank Seravalli on Twitter:
@frank_seravalli