Countdown to TradeCentre: Jackets looking for depth, not stars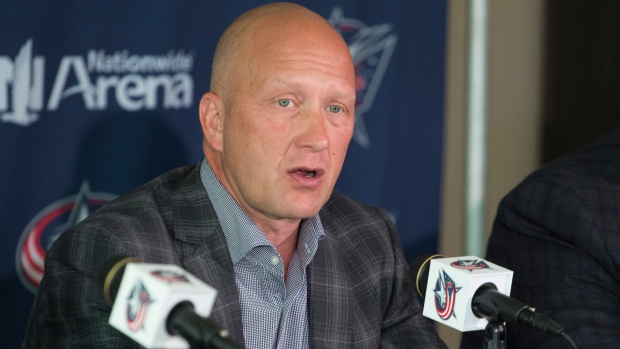 The NHL's March 1 Trade Deadline is fast approaching and teams are making decisions on whether to buy, sell, and decide which players can make the biggest difference and hold the greatest value. Check out today's trade rumours and speculation from around the NHL beat.
Small Moves?
After finishing in last place in the Metropolitan Division in 2015-16, the Columbus Blue Jackets have been a pleasant surprise this year and have a real good shot at making the playoffs.
Just because things are going well, it doesn't mean general manager Jarmo Kekalainen will be making any blockbuster type deals at the deadline. According to Aaron Portzline of the Columbus Dispatch, the Jackets are more likely to add roster depth rather than pick up a big name like Colorado Avalanche forwards Matt Duchene and Gabriel Landeskog or St. Louis Blues defenceman Kevin Shattenkirk.
Kekalainen says there's no reason to rush into any franchise altering moves at the moment.
"There will be a right time where we look at it and think our window might be closing, that maybe this is when we should make a move like that," Kekalainen told the Columbus Dispatch. "Our window is not closing in 2017, it's just starting to crack open.
"I don't see any reason to go crazy because we have a crack open in our window. We're trying to widen it by making wise, long-term decisions, and get better from within."
Portzline notes rental forwards such as the Tampa Bay Lightning's Brian Boyle, Arizona Coyotes veteran Radim Vrbata and Patrick Eaves of the Dallas Stars are all possibilities.
Columbus sits third in the Metropolitan Division.
The Latest From TSN Hockey Insider Bob McKenzie
The Latest From TSN Hockey Insider Pierre LeBrun
The Latest From TSN Hockey Insider Darren Dreger