Countdown to TradeCentre: Sakic keeping cards close to chest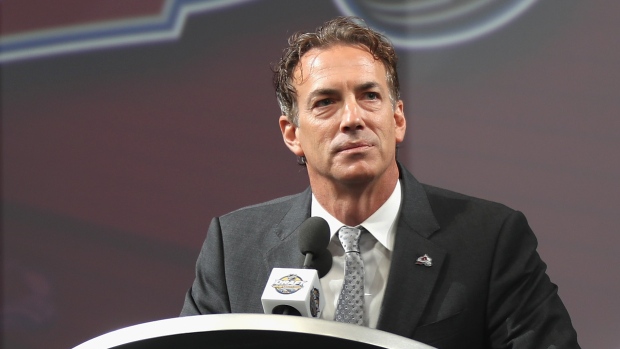 The NHL's March 1 Trade Deadline is fast approaching and teams are making decisions on whether to buy, sell, and decide which players can make the biggest difference and hold the greatest value. Check out today's trade rumours and speculation from around the NHL beat.
Poker Face
The Colorado Avalanche are arguably the team most likely to be big time sellers at this year's Trade Deadline.
The team sit dead last in the entire league by a wide margin, 13 points behind the second-last Arizona Coyotes. In addition to the lack of wins, Colorado has a bevy of assets contending teams would have interest in including Matt Duchene, Gabriel Landeskog and Jarome Iginla.
Having said all that, general manager Joe Sakic won't be making any trades just to make trades. It has to be beneficial for the future of the franchise, says Sakic.
"If it's the best possible deal for us long term, we'll look at that possible deal and make that decision. But it's not going to be something for now. It's not going to be, 'Let's do it and shake things up.' It has to be what's best for the Avalanche," the 47-year-old told The Denver Post.
Sakic says he'll continue to listen to offers, noting he wants to start get younger.
"We're in this position, so we're certainly not going to be buyers at the deadline. We're going to listen to offers for our (upcoming unrestricted free agents). That's where we're at," said Sakic. "We want to start our rebuilding process and get younger. I'm not looking to do something big. If something happens, I will listen to get exactly what we want to help the team in the future, and we'll certainly listen and think about it. But if not, I'm continuing to go into the summer and see how we can improve in the summer. There's no real deadline that way. But we'll look at all options to get better."
Sakic attended the Beanpot final between Harvard and Boston University on Monday, a game which included four Boston Bruins prospects, but insisted he was there to watch and not necessarily for specific trade possibilities.
"There are a lot of good players out there. We were here (in the East) and it was a good opportunity to go watch a couple of college games," he said.
Not Talking
Both forward Martin Hanzal and defenceman Michael Stone are slated to become free-agents on July 1 and neither have had any contract extension talks with Arizona Coyotes general manager John Chayka since the summer, according to Craig Morgan of Arizona Sports.
With the Coyotes unlikely to make the playoffs, Hanzal and Stone could be playing for new teams once March 1 comes around.
Morgan also noted that winger Radim Vrbata, the team's leading scorer, would likely fetch more than a mid-round pick from possible suitors.
Also, there has been "no discussion whatsoever" on veteran captain Shane Doan waiving his no-trade clause.
Making A List
Brian Compton of NHL.com has put together his own list of players in play ahead of the NHL trade deadline, a group that includes New York Rangers forward Brandon Pirri, Dallas Stars blueliner Johnny Oduya, Vancouver's Ryan Miller and Scottie Upshall of the St. Louis Blues.
Latest From TSN Hockey Insider Darren Dreger